Helping Injured Individuals in Carroll County
When you are injured through no fault of your own, you may feel trauma and confusion as you work to recover from that injury. Whether it was from a slip and fall, an auto accident, an incident at work, or another circumstance, the devastating effects of your injury may last for months, years, or even a lifetime, depending on the severity. Jonathan R. Brockman, P.C. understands how traumatic it can be when an injury upends your entire life. You should contact us immediately after an accident to discuss how we can help.
Suffering a personal injury is never easy. You're likely facing a never-ending stream of medical bills, and you may also be feeling the strain of not earning a paycheck, if you can't work due to your injuries. The experienced Carrollton, GA, personal injury attorneys at Jonathan R. Brockman, P.C. are passionate about helping those who have been injured due to the carelessness or recklessness of others, and we'll dedicate ourselves to your case.
Our attorneys have decades of experience successfully navigating the most complex of personal injury cases. You can rest assured that our award-winning personal injury lawyers will use everything in our arsenal to fight for your case and work toward getting you the compensation you deserve. Contact our Carrollton personal injury attorneys today at 770-205-0933 to get started on your first, free consultation so we can discuss your case.
Types of Personal Injury Cases We Handle
At Jonathan R. Brockman, P.C., our Carrollton personal injury lawyers have taken on just about every type of personal injury claim imaginable. No matter the circumstances of your case, we'll leverage the full scope of our team's knowledge and resources and work efficiently to try to recover the compensation you need to move forward in your life.
The types of personal injury cases we most often handle in Carrollton, GA include, but are not limited to:
If you suffered injuries in an accident and believe you might have a case, you should contact Jonathan R. Brockman, P.C. immediately. During a free consultation, we can meet with you to discuss what happened and determine whether we can take on the at-fault party in an insurance claim or lawsuit.
Common Injuries in Personal Injury Accidents
The type and severity of the injury you sustain will depend on the type of accident you were involved in. Motor vehicle crashes can result in debilitating injuries, such as paralysis or traumatic brain injury. Slip and falls can lead to severe physical harm but could also cause minor injuries, such as an ankle sprain.
The most common injuries our clients report are:
Infections
Electric shock or electrocution
Concussion or traumatic brain injury
Broken bones
Torn ligaments
Organ failure
Loss of hearing or vision
Spinal cord damage
Internal bleeding
Burns
Repetitive motion injury
Diseases such as mesothelioma and cancer
Physical or mental disability
Loss of limb
Post-traumatic stress disorder, anxiety, phobias, and other mental or psychological trauma
Sprained or strained muscles
Disfigurement or scarring
While some victims heal, others end up with permanent damage. Chronic pain could significantly reduce a person's quality of life and prevent them from performing routine tasks. If someone loses a limb or becomes physically disabled, they might not be able to return to work and earn a living.
Severe injuries can create economic strain and lead to massive debt, especially if you can't afford the accident-related expenses. When you hire Jonathan R. Brockman, P.C., we will do everything within our power to secure the maximum compensation you need to pay for your medical treatment, prescriptions, and other costs.
"No matter the circumstances of your case, we'll leverage the full scope of our team's knowledge and resources and work efficiently to recover the compensation you need to move forward in your life."
Schedule Free Case Review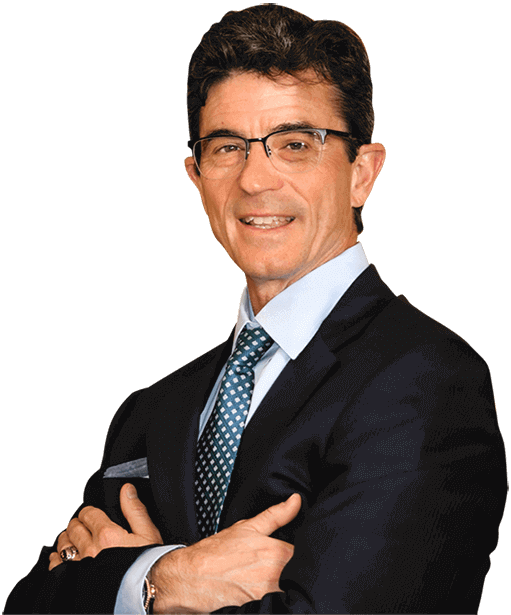 Proving Negligence in Georgia
To win a personal injury claim in any state, some type of negligence on the other person's part must be proven. Negligence is the legal standard for many cases involving a personal injury. It is the failure of one party to provide a reasonable degree of care to avoid causing injury to another.
Proving the at-fault party's actions were negligent means showing evidence that your injury directly resulted from their lack of care. For example, if you were in a car crash, you could provide evidence that the other driver was speeding. That's a form of negligence that can cause motor vehicle accidents.
There are two basic types of negligence doctrines: comparative and contributory. In Georgia, we follow a modified comparative approach. This means you as the plaintiff must prove that you hold less than 50% of the blame for your personal injury, and if you do have any fault assigned to you, then your award will be reduced by that percentage.
In other words, say you are awarded $250,000, but you are assigned 20% fault. That means your losses would decrease to $200,000. Your personal injury lawyer will work tirelessly with you to try and get the maximum compensation for your claim.
Forms of Compensation You May Be Entitled To
In a personal injury claim, you might be entitled to different forms of compensation if you can adequately prove negligence. The various losses you suffered will depend on the circumstances of the accident or incident that led to your injuries or a loved one's death.
The type of personal injury case you pursue will also indicate the source of your compensation. In truck accident cases, you could file a claim with the trucking company's liability insurance carrier. You might be entitled to a financial award from the property owner's homeowner's or liability insurance in a premises liability case.
Regardless of the case you're involved in, you can seek the total past and future losses you suffered because of the incident. These may include:
Lost wages: If you are injured, you may need to miss work to either have your injury treated or recover from it, which means you are losing pay. You can claim your lost wages as well as any potential future lost wages if the injury is long-term or permanent, and you cannot resume former job duties.
Medical bills: This can include doctor visits, hospital bills, surgery costs, rehab facility bills, and much more. You may also claim a future estimate of medical costs if the injury is lifelong, such as a spinal cord injury.
Personal property damage: In an auto accident, your vehicle more than likely sustained extensive damage. You can include this in your claim as well.
Pain and suffering: It is hard to place a monetary value on the toll this accident has taken on you. Pain and suffering is also referred to as a type of non-economic damage, and in Georgia, there is no cap on how much you may receive in this category.
If another party's negligence caused your loved one's death, you could seek a range of losses suffered by your family and the deceased's estate. They might include:
Funeral and burial costs
Lost wages and benefits the deceased could have earned if they survived the incident
Medical bills associated with the fatal injury or illness
Loss of companionship, care, advice, and counsel
Necessary and reasonable expenses caused by the deceased's death
The Carrollton personal injury lawyers of Jonathan R. Brockman, P.C. can thoroughly investigate the accident and determine the losses you are entitled to pursue. You should not be responsible for any expenses when another person's misconduct caused the injury or death.
Why You Need a Lawyer for Your Personal Injury Claim
While you may think your personal injury claim is fairly straightforward, there are many complexities and nuances to the law. The other party in your case may use those to their advantage, leaving you totally blindsided. Having someone in your corner who knows the law cover-to-cover can help prevent that from happening.
Insurance companies typically want to serve their own interests before the interests of the claimant. They can look for evidence that shifts blame from their policyholder to you or offer a lowball settlement and intimidate you into accepting it. They might also unfairly deny your claim if a lawyer does not represent you. It's easier to get away with this tactic if there isn't a legal team on your side to inform you of your rights.
If you're unfamiliar with the legal process, you will likely encounter obstacles that you don't know how to overcome. At Jonathan R. Brockman, P.C., we've seen and done everything related to personal injury cases. We know the state laws and deadlines we must follow to handle an insurance claim or lawsuit effectively. If you have us in your corner, you can feel confident that you're in capable hands. We won't allow things to fall through the cracks or make mistakes that result in a dismissed lawsuit or denied insurance claim.
Jonathan R. Brockman, P.C. will be looking out for you and only you, whereas insurance companies only look for ways to pay out the minimum amount possible in all situations. A personal injury attorney will investigate the accident to gather crucial evidence to build a strong case on your behalf. We can also skillfully spearhead all communication with the insurance companies to ensure that you are getting fair compensation. We are fully prepared to take your case to court, if needed, to get the compensation you deserve.
Steps to Take Following an Accident
Whether you get hurt in a car accident or from a doctor's negligence, you should take immediate legal action to protect your rights. If you wait too long before initiating an insurance claim or lawsuit, you could end up with much less compensation than you deserve. That's because vital evidence could go missing or become damaged. Additionally, eyewitnesses could forget the details of the incident if years pass before a lawyer approaches them for a statement.
The first thing you should do if someone else's actions cause your injuries is to seek medical treatment. Go to a hospital immediately after leaving the accident scene for an evaluation of your condition. If the physician recommends that you follow up with them or another healthcare professional, listen to them. Medical evidence is critical in any personal injury case. It can prove that your injuries happened in the accident and demonstrate the total costs you incurred while treating.
You should also hire an experienced Carrollton personal injury lawyer to represent you. Choosing to handle your case alone could negatively impact the outcome. If you have a dedicated and aggressive legal team representing your interests, you're likely to recover much higher compensation. That's because we have a thorough knowledge of legal procedures and how to maximize the value of a client's case.
You will also need to maintain copies of all documentation associated with the incident. That includes your medical records, prescriptions from doctors, billing statements, bank records, and other documentation. Jonathan R. Brockman, P.C. has the resources to obtain all necessary evidence during an investigation, but you should keep anything you receive and forward it to us for review. The more evidence we have to prove fault, the better chance there is of securing an adequate insurance settlement or favorable jury verdict.
There are also specific things you should avoid doing during an ongoing personal injury case. They are:
Never admit fault. Even if you believe your actions partially contributed to your injury, you shouldn't say it to an investigating officer, defense attorney, insurance adjuster, or anyone else involved in the case. A jury could use that information to reduce your monetary award under the modified comparative negligence statute.
Don't talk to the insurance company. A representative might call you for details about the incident and discuss other information related to the case. You might think it's an innocent conversation, but they're likely fishing for information that they can use to deny your claim. Inform them that you hired a lawyer and give them our phone number. We can handle all communications on your behalf.
Don't post anything online. Avoid discussing the accident or posting anything on social media that the opposing party could use against you. For example, posting a picture on Facebook that contradicts your severe injury could result in a lower settlement than you deserve.
Frequently Asked Questions About Personal Injury
At Jonathan R. Brockman, P.C., our legal team takes on many personal injury cases, and we often get asked specific questions, such as:
What if I think I don't really have a case?
Even if you have the slightest bit of doubt about your case, it never hurts to at least call for a free consultation. The consultation is of no obligation to you, and the lawyer can listen to the details of your personal injury and provide legal advice about what you should do.
How much time do I have to file a personal injury claim?
In Georgia, we have a two-year statute of limitations on personal injury claims, meaning you have two years from the date of the accident to file your personal injury lawsuit. Your lawyer will work quickly to assemble all the needed evidence so that your claim is filed on time.
Will it take a long time to settle this case?
There is no set answer to this question, as each case is different. Your attorney will work with all other parties to try to resolve the issue before it goes to court. However if the case has complexities or other issues, it could take longer to reach a settlement that provides you with maximum benefits.
Were You Hurt in Carrollton? Call Jonathan R. Brockman, P.C. Today
For the past three decades, the attorneys at Jonathan R. Brockman, P.C. have helped countless personal injury victims and have won millions of dollars  in settlement and verdicts on behalf of clients. We'll work with you each step of the way to help you through your case and this trying time in your life. If you are suffering from a personal injury and are not sure where to turn, we can help. Our attorneys can handle cases across Carroll County, including Villa Rica, GA. Call us today at 770-205-0933 to schedule your free consultation with one of our team members.
Our Carrollton personal injury attorneys understand the financial implications of an accident. You might worry about adding more expenses when you're already struggling to pay your medical bills. We take cases on contingency, so you're not forced to pay upfront fees or costs. If we lose your case, you will never owe us any money.
If you are suffering from a personal injury and are not sure where to turn, we can help. Our attorneys can handle cases across Carroll County, including Villa Rica, GA. Call us today at 770-205-0933 for your free consultation with one of our team members.