ABOUT Jonathan R. Brockman, P.C.
A personal Injury Law firm
The Tireless Advocates You Need
If you or someone you love has been injured in Atlanta or elsewhere in Georgia due to another party's negligence, you need a skilled and experienced personal injury lawyer on your side. A personal injury lawyer can fight tirelessly for the compensation you need to pay for your medical expenses, lost wages, pain and suffering, and other damages. The Georgia personal injury attorneys at Jonathan R. Brockman, P.C. are strong advocates for those who have been seriously injured due to the negligence of others.
If you have been injured in a car accident, truck accident, slip, trip, and fall, or any other incident that was another party's fault, you may be entitled to financial compensation. The dedicated personal injury attorneys at Jonathan R. Brockman, P.C. help Georgians who are struggling to move forward with their lives after suffering serious injuries. We are ready to advocate for you and protect your rights. If you suffered serious injuries, you are likely dealing with physical, mental, and financial stress. You may even be unable to return to work. Allow Jonathan R. Brockman, P.C. to fight assertively for the compensation you deserve.
If you have been injured in an accident in Georgia, don't be surprised if the insurance companies try to place the blame on you. Insurance adjusters may try to argue that you were at fault for your accident. You may have to provide evidence to show that you were, in fact, injured as a result of someone else's negligence. The Georgia personal injury attorneys at Jonathan R. Brockman, P.C. will be able to help collect evidence, as well as handle an array of other important tasks, including but not limited to:
Answering all your questions and address all your concerns
Identifying all the at-fault parties
Establishing liability
Proving that a negligent party or parties were responsible for your accident and subsequent injuries
Taking care of all the complicated legal matters that come with filing a personal injury lawsuit
Negotiating a fair settlement on your behalf
Taking your case to trial, if a full and fair settlement cannot be reached
If you or someone you love has been injured in an accident in Georgia, call us now at (770) 205-8827 to set up a free and confidential consultation so we can discuss your case and options.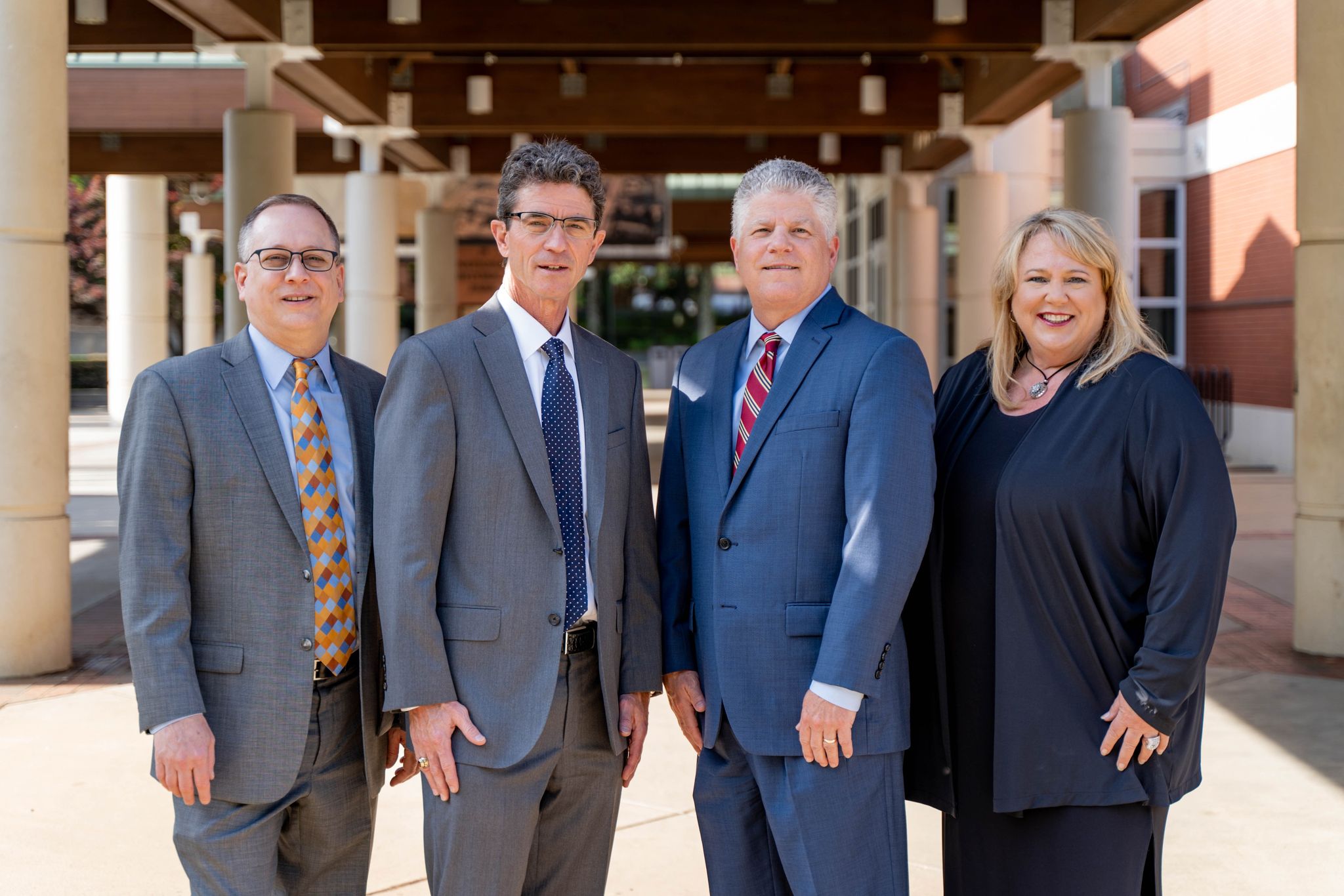 Results
$2,000,000
Commercial Vehicle Collision; Neck and Back Injuries
$1,250,000
Motor Vehicle Collision; Leg Fracture Requiring Surgery
$1,800,000
Commercial Vehicle Collision; Wrongful Death
$450,000
Motor Vehicle Collision; Neck and Back Injuries
$450,000
Pedestrian Struck in Parking Lot; Shoulder Injury
$400,000
Motor vehicle collision; Mild Cognitive Issues
$250,000
Motor Vehicle Collision; Neck and Back Injuries
$227,500
Trip & Fall; Ankle Fracture
$161,000
Motor Vehicle collision; Fractured Nose; Neck and Back Injuries
$125,000
Dog Attack; Elbow Fracture
View All Results
OUR APPROACH IS AGGRESSIVE AND PROACTIVE
Why Jonathan R. Brockman, P.C.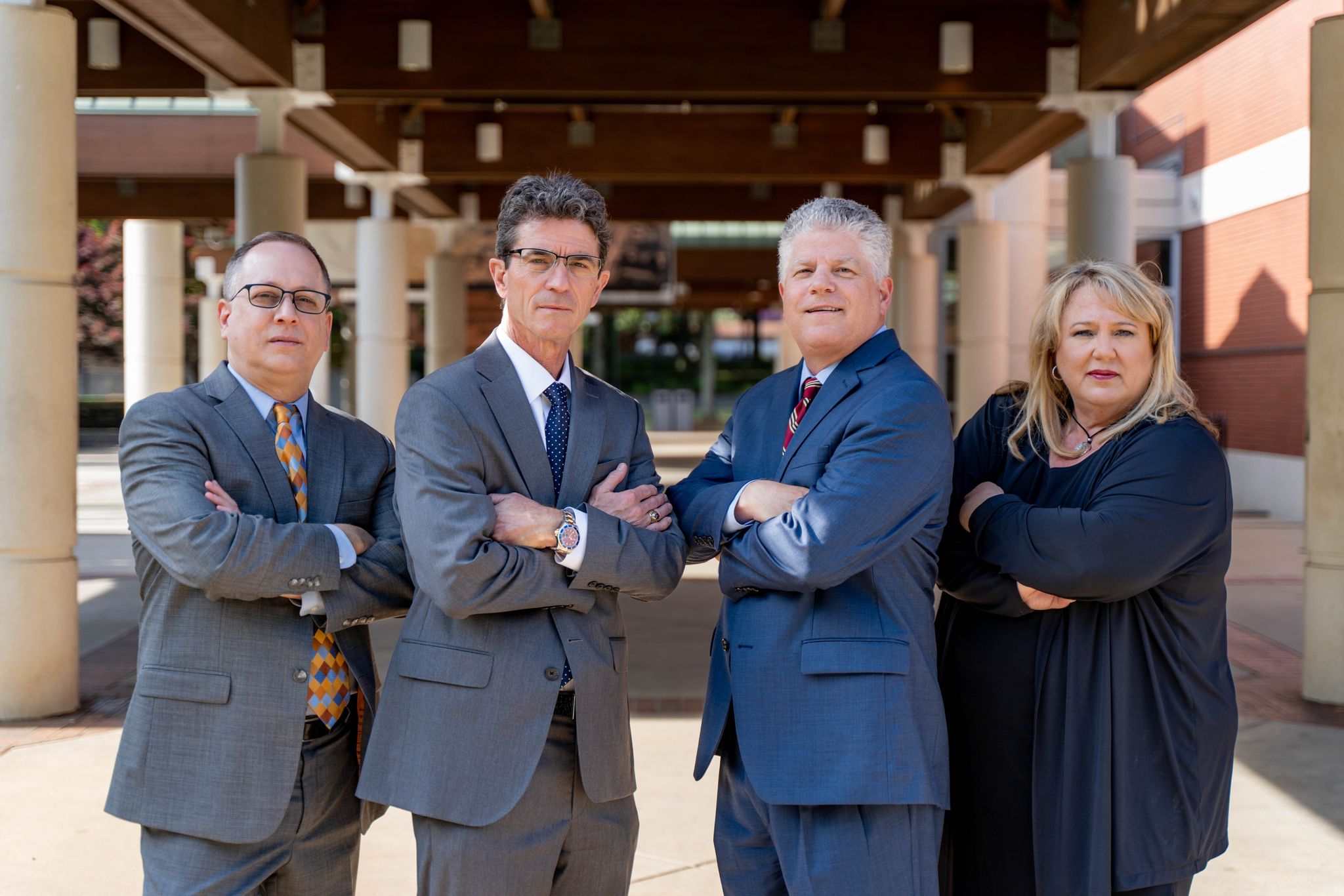 Our #1 Priority Is Ensuring You Get The Best Outcome Possible
The Georgia personal injury lawyers at Jonathan R. Brockman, P.C. know how to launch a thorough investigation and establish a strong claim. We also know how to negotiate with insurance companies. If they try to deny your claim, we will act promptly. We won't accept a settlement that's less than what you deserve for your injuries. Our attorneys will make sure you get the full and fair settlement you deserve, and we will take your case to trial.
We Treat Each Of Our Clients With Respect, Dignity, And Compassion – When You Walk Into Our Doors, You Are Family.
With Jonathan R. Brockman, P.C. in your corner, you can focus on what's most important: your recovery. Allow us to handle the complex legalities of your personal injury claim, keeping you updated and answering all your questions along the way.
PERSONAL ATTENTION

At Jonathan R. Brockman, P.C., we understand that no two personal injury cases are exactly alike. We will take into account the unique facts and circumstances of your personal injury case. Your case will always be handled with your best interests at heart. We limit our caseload to ensure that all our clients' cases get the time, energy, and effort they deserve and need.

NO FEES UNLESS WE WIN

Our attorneys handle injury claims on a contingency-fee basis, which means there won't be any fees until you receive a financial award. There are no upfront fees whatsoever.

RISK FREE CONSULTATION

We offer free, no-obligation consultations to our personal injury clients. If you or a loved one has been seriously injured in an accident in Georgia, call Jonathan R. Brockman, P.C. today at (770) 205-8827 to schedule a free and confidential consultation. During the consultation, we can discuss your case and your legal options. This is also an opportunity for you to ask any questions you may have about your case.
AWARD-WINNING REPRESENTATION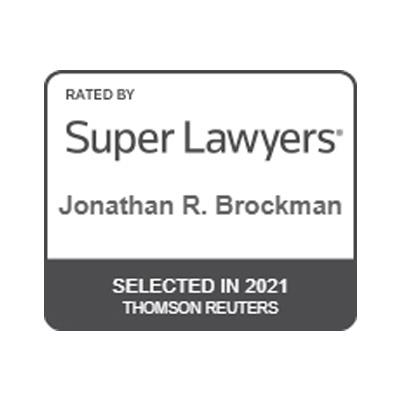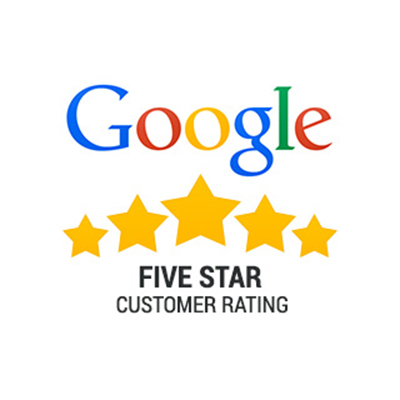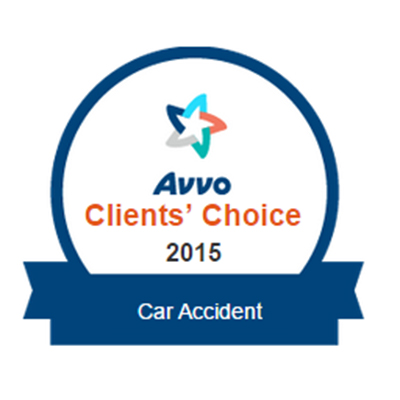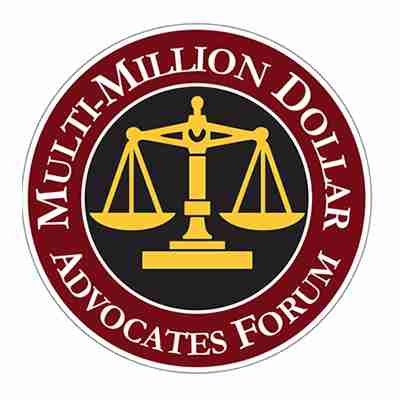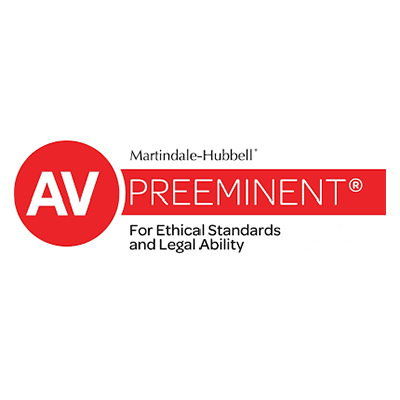 MILLIONS WON IN A VARIETY OF CASES
Personal Injury Cases We Handle
TRUSTWORTHY. RELIABLE. WINNERS
Meet The Team
The attorneys at Jonathan R. Brockman, P.C. are dedicated to helping victims who have been injured or killed due to the negligence of others. Between them, our attorneys have more than 70 years of experience pursuing personal injury claims on behalf of clients and representing clients in a court of law. They have successfully tried cases in federal court and argued cases in the Georgia Court of Appeals and the Georgia Supreme Court.
Each of our attorneys has earned their reputation as a skilled, esteemed litigator who cares for their clients and works hard to uphold the highest ethical standards. Our legal team has represented clients in claims relating to automobile collisions, trucking collisions, premises liability, medical malpractice, slip and falls, dog bites, contaminated food, defective products, job injury, estate issues, wrongful deaths, and more. Whether we're taking on negligent parties, insurance companies, employers, or some of the largest companies in the U.S., we work resolutely to advocate for your rights and see that your goals are met.
Our attorneys have spoken nationally on litigation issues and have received recognition from prestigious organizations such as the Million Dollar Advocates Forum and the Multi-Million Dollar Advocates Forum. Membership in these organizations is limited to attorneys who have won million-dollar or multimillion-dollar settlements or verdicts for clients and is an honor enjoyed by less than 1 percent of all attorneys in the United States.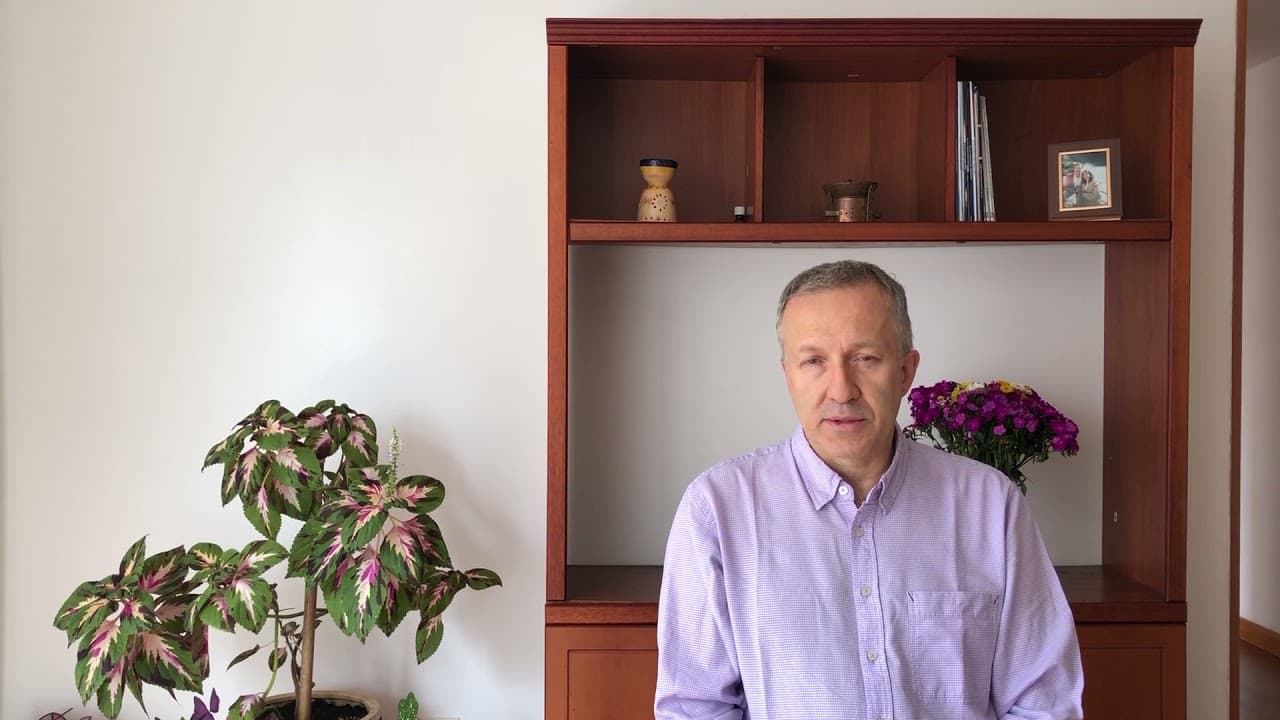 Community Sponsorships
At Jonathan R. Brockman, P.C. we believe it is important to give back to the community. Our firm sponsors a variety of local organizations, including United Way, YMCA, and Boy Scouts of America.
View More Community Involvement
NEWS, HELPFUL INFORMATION & LATEST UPDATES
Our Firm's Legal Blog
November 1, 2023
Is Mediation Legally Binding?
If you're seeking compensation in a Georgia personal injury case and you're having trouble getting the insurance company to offer an appropriate settlement, mediation might work for you. If an agreement is reached in mediation, the parties sign a settlement agreement, and a judge signs off on it, then yes, mediation is legally binding. However,…
Read More
October 1, 2023
What Happens After a Deposition?
Depositions are a critical part of evidence-gathering in a personal injury case. These are formal witness interviews conducted by an attorney under oath. The answers provided by witnesses in your case can go a long way toward proving your case. So, what can you expect after a deposition? Each lawsuit is unique, so whether one…
Read More
We're Here to Help
Frequently Asked Questions
If you've been injured by a foreign object in the food you ingested, you may be entitled to file a personal injury claim against a food preparer, manufacturer, distributor, restaurant, or another party. These cases typically require extensive evidence to be successful. To have the best chance at recovering compensation, consult with a personal injury attorney who has experience in these types of cases. A lawyer can help you find out if you have a viable claim, and, if you do, seek the maximum compensation possible for the damages you suffered because of a foreign object in your food.
The types of compensation you are able to recover in your premises liability lawsuit depend on the facts and circumstances of your unique case, including the severity of your injuries and whether you were partially at fault. Common types of damages sought in premises liability lawsuits include:
Medical bills (past and future). You are entitled to be reimbursed for your hospital bills, doctor's bills, prescription drugs, physical therapy, rehabilitation, and any other medical treatments you need as a result of your injuries.
Lost wages. This includes both past and future wages that you lose as a result of missing work while recovering from your injuries. Lost wages may include more than just your paycheck. You may also be compensated for any commissions, bonuses, and benefits you lost.
Pain and suffering. Pain and suffering can be harder to calculate because it is not based on out-of-pocket expenses. A skilled premises liability lawyer will be able to figure out the value of this portion of the claim based on their experience handling similar cases.
Loss of consortium. Your spouse may be entitled to damages for the loss of companionship due to your injuries.
Wrongful death. When someone dies from a premises liability accident, their dependents can file a wrongful death lawsuit. Compensation can include funeral and burial expenses, medical bills, lost wages, loss of companionship, and more.
Accident victims can be compensated for the expenses and losses incurred related to a defective product. If you were injured by a defective product and had to pay out-of-pocket for medical bills and other expenses, as a result, you should seek compensation. Filing a product liability claim can also help protect others from sustaining the same injuries you did. These claims can result in a recall of the dangerous product. It can also lead to manufacturers being more responsible and careful in their manufacturing procedures, product designs, and safety warnings.
Unfortunately, nursing home abuse is all too common in Georgia and throughout the country. According to the National Council on Aging, about 1 in 10 Americans over the age of 60 have experienced some type of elder abuse. Some estimates say as many as 5 million senior citizens are abused every year. A study from the National Research Council found that only 1 in 14 cases of elder abuse are reported.
Research suggests a number of reasons why nursing home abuse occurs. Common explanations given include the growing number of people living in nursing homes and the difficulty of staffing them with qualified and well-trained staff members. Many nursing homes in Georgia are short-staffed, have under-trained and under-skilled employees, and a high turnover rate. It can be challenging for nursing homes to hire and retain quality employees. The jobs are sometimes not attractive due to the low wages offered.
When nursing homes are understaffed, staff members can become stressed. They may have to work long hours, which can cause burnout, stress, and frustration. When employees take out their frustrations on patients, it can turn abusive. Workers may also start paying less attention to important routine tasks, such as providing residents with food and water and administering medication.
In some cases, nursing home staff members are not properly trained to deal with difficult patient situations, and they handle them in an abusive manner instead. Lack of training may be attributed in part to a turnover rate. Some new employees are not properly trained before starting their job, causing them to make mistakes. The supervisory staff tasked with enforcing safety procedures may also not be effective in their duties.
The parties that can be held liable depends on the facts and circumstances of the particular defective product accident case. It's typically the product manufacturer or product designer who is liable for injuries caused by the defective product.
If you suffer injuries due to a product having a defective design, you will need to prove the design of the product caused it to be unreasonably dangerous to use. This means the product is dangerous even when used in the correct manner.
Manufacturing defects are caused by errors in the manufacturing process. A manufacturer can be held liable for defects that happen as a result of faulty manufacturing techniques, regardless if they were careful and diligent throughout the manufacturing process.
Other potential liable parties in product liability cases include retailers, distributors, and marketers. If a product is not properly labeled regarding its dangers, the party that failed to warn customers may be held liable for the ensuing injuries.
We are Dedicated Georgia Personal Injury Lawyers
The personal injury attorneys at Jonathan R. Brockman, P.C. have been representing people throughout Georgia for over 25 years. If you have been seriously injured in an accident in Georgia that was caused by someone else's negligence or recklessness, our committed personnel will fight tirelessly for the justice and compensation you deserve. Call now at (770) 205-8827 to set up a free and confidential consultation.