Kennesaw Personal Injury Lawyers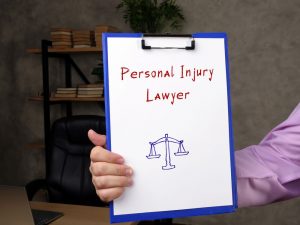 In Kennesaw, we expect the people around us to be careful when they go about their days and not put other people in harm's way. However, people still sustain serious injuries because of careless people, leaving them with unexpected medical expenses and other losses.
If a careless person hurt you in an accident in Kennesaw, you might be eligible for compensation for your accident-related injuries and losses. For the past 30+ years, the personal injury lawyers of Jonathan R. Brockman, P.C. have represented thousands of satisfied clients as they pursue justice and compensation for medical expenses, lost wages, pain and suffering, and property damage resulting from an injury that was someone else's fault.
Our founding partner is a former insurance defense lawyer, and our team knows and anticipates the tactics insurance companies might use to deny you the compensation you deserve. While you focus on your recovery, we can build your case and fight for justice.
Contact our office today at (770) 205-8827 for a free, no-obligation case review.
Areas of Practice
The Jonathan R. Brockman, P.C. team handles a variety of types of personal injury cases. Whether your case began with us or you previously worked with another attorney, we will tailor the services we offer to meet your specific needs. Our areas of practice include:
Motor vehicle accidents – Car, truck, bus, or motorcycle accidents are a common cause of injury and death in the United States. If your injuries stemmed from a motor vehicle accident that was caused by a negligent driver's actions, we could help you seek compensation from them.
Dog bites – Dangerous dogs, or dogs not adequately trained, confined, or leashed, can attack people. If your injuries stemmed from a dog bite, you might be entitled to compensation from the handler's homeowner's insurance if you can prove they were negligent.
Premise and aggravated liability – Kennesaw's property and business owners must keep their visitors safe from slip-and-fall accidents. If you were hurt after slipping and falling on someone else's property, we could help you investigate to determine whether an unaddressed hazard on the premises led to the accident. If so, we could help you pursue compensation.
DUIs – Driving under the influence of alcohol or drugs is a serious criminal offense in Kennesaw. If a drunk driver caused an accident and hurt you, you might also be able to seek additional accountability through an insurance claim or the civil courts with a personal injury case.
Wrongful death – If someone's careless actions caused your loved one's death, you might be able to pursue compensation for your lost companionship or pain and suffering.
Construction accidents – Construction workers in Cobb County deserve to work in a safe environment. If a job site accident injured you, you may be entitled to compensation for medical expenses and lost wages through Georgia's workers' comp system. If you were a passerby or a visitor to the construction site and were injured due to unsafe conditions on the site, you might be eligible for compensation, as well.
Medical malpractice – Negligent doctors should be held accountable. Our attorneys fight for patients suffering the complications of improper drug administration, inaccurate or missed diagnoses, defective medical devices, and other serious medical errors.
Nursing home neglect – Sometimes, a person we trust to care for our elders ultimately abuses or neglects them. We offer empathetic legal assistance to Georgians pursuing civil cases involving elder abuse in nursing home facilities or other home care arrangements.
Defective products – If someone uses a product as intended, they expect to be safe from harm. Negligent manufacturers or retailers may be legally liable if they conceal defects in the products they produce or sell.
Boating accidents – Accidents involving watercraft can be just as devastating as motor vehicle accidents on land. If a negligent boater hurt you, we can help you seek the compensation you need to recover.
Steps to File a Personal Injury Lawsuit in Kennesaw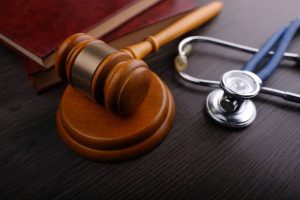 Our attorneys represent Kennesaw area clients through all stages of a personal injury case. Contrary to popular belief, there is more to personal injury law than simply filing a lawsuit. Steps involved in preparing your case include:
Begin gathering evidence – The personal injury process begins as soon as the accident happens, so you should gather as much evidence as you reasonably can. For example, if your case involves a motor vehicle accident, call the police and be sure to get medical treatment. At the scene, you should gather information about the other involved drivers, get contact information from any witnesses, record details of the accident scene, and document the injuries you sustained. Don't discuss any potential legal action with anyone until you have obtained a lawyer's advice.
Obtain legal counsel as soon as possible – The sooner you have a lawyer on your side, the more time you will have to prepare your case. However, you should be careful in selecting your legal team, as the professional relationship may be long-term if your case goes to trial. Before signing a contract with a lawyer, ensure that you get along with them and that the terms of any representation agreement they ask you to sign are fair to you.
Investigate the accident with your legal team – With a lawyer on your side, it is easier to gather additional evidence about the accident. You and your legal team will work with subject matter experts in medicine, accident reconstruction, and other areas to gain a technical perspective of what happened and find additional clues that may help determine who is liable.
Write a demand letter – Once the investigation is complete, your attorney will draft a demand letter to the liable party's insurance company. This letter will detail the accident from your point of view, argue that the negligent party is responsible for compensating you, and itemize the monetary value of related expenses and losses to demand them from the insurer.
Begin negotiations – Once the insurer receives the demand letter, they may open negotiations with your legal team to negotiate a fair settlement. Both your legal team and the defense are incentivized to reach a settlement, as it keeps the case out of court and leads to a faster resolution.
File the lawsuit – If your legal team and the defendant's insurance company cannot reach a settlement agreement, you could proceed to file the lawsuit. Your attorney will argue your case before a judge or jury and respond to the defendant's counterarguments.
Contact a Kennesaw Personal Injury Lawyer Today
The Kennesaw, Cobb County personal injury lawyers of Jonathan R. Brockman, P.C. are ready to defend your rights after an accident that wasn't your fault changes your life. We aim to hold the responsible party accountable and secure the compensation you deserve. For a no-obligation case evaluation, contact our office at (770) 205-8827 today.