Suwanee Personal Injury Lawyer
Have you been injured in an accident in Suwanee due to no fault of your own? If so, you may be entitled to compensation.
When you're injured in an unexpected accident, it can throw a huge wrench in your life and your plans for your future. Having to deal with sudden physical and mental injuries, even if they're temporary, can completely upend your finances, as you may be unable to return to work and you can no longer enjoy the things in your life that you used to. You shouldn't have to deal with this uncertainty and upheaval alone.
The Suwanee personal injury lawyers of Jonathan R. Brockman, P.C. can help you get through this difficult time and help you get the compensation you are owed. We are the most skilled personal injury lawyers in Suwanee, GA with over 20 years of experience helping injured victims get the justice they deserved. Call us today at (770) 205-8827 or reach us online to schedule a consultation.
Types of Cases We Handle
At Jonathan R. Brockman, P.C., we handle injury claims for victims who were harmed in various types of accidents due to the negligent actions of someone else. The types of accident claims and cases our clients bring us include:
Why Choose Us?
Jonathan R. Brockman, P.C. was founded over two decades ago by Attorney Jonathan Brockman. Attorney Brockman endeavored to help accident victims and their families hold the people who injured them accountable for their careless, harmful actions. He's been doing just that ever since.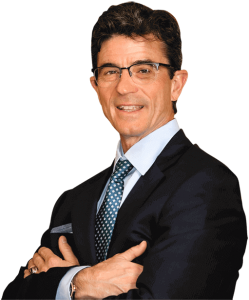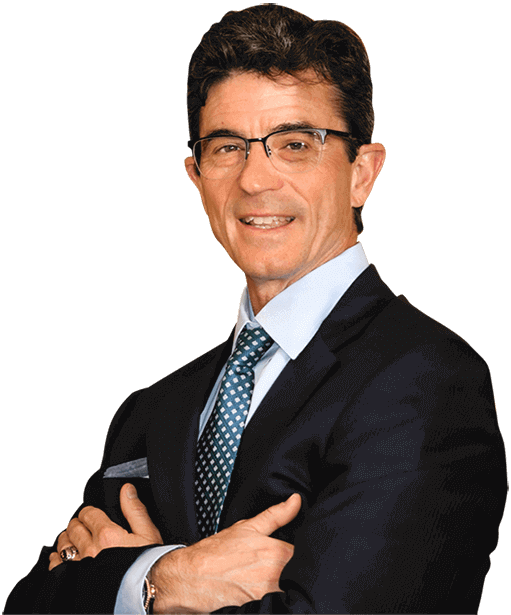 Brockman has built a reputation for providing highly skilled legal representation for his clients and has been recognized for it. He's received an AV Preeminent rating for his stellar ethical standards and legal ability by Martindale-Hubbell, the top peer review system in the legal industry. He's also been one of only five percent of lawyers in the state to be named a Georgia Super Lawyer. In addition, Brockman has attained membership in both the Million Dollar Advocates and Multi-Million Dollar Advocates Forums, which are invitation-only organizations that grant membership to a select one percent of all attorneys in the United States.
While offering exceptional services, it is Jonathan R. Brockman, P.C.'s goal to help as many accident victims as we can, no matter their financial situation. This is why we operate on a contingency-fee-basis. We offer every client a free consultation to review their case and legal options, and our clients don't have to pay us a cent unless and until they receive compensation for their injuries.
We welcome clients at any of our five offices throughout Georgia and are here to help you when you need us.
Claims and Cases We've Won
Our skills and vigorous fighting for our clients have led to us securing millions of dollars in compensation for our injured clients. Below are just some of the settlements and awards that we've won for our clients:
A $2.75 million award for our client who was severely injured in a car accident caused by a distracted driver
A $2.5 million settlement for our client who sustained a severe back fracture due to medical malpractice
A $1.8 million compensation for our client, a family, whose loved one was killed in a truck accident
A $480,000 award for our client who suffered severe neck injuries requiring surgery after a tree fell on them at a construction site
A $300,000 settlement for our client who suffered a significant knee injury requiring surgery due to an improperly designed sidewalk
A $200,000 award for our client who suffered a fractured hip after being attacked by a neighborhood dog
While we've helped many more clients obtain significant compensation for their accident injuries, we can't predict any future case, including yours. Past success just can't dictate future outcomes because every case is different. However, we can guarantee that will fight just as zealously for you and use the 70 years of combined experience of all the attorneys at Jonathan R. Brockman, P.C. to help you get the just and fair compensation that you deserve.
What You May Be Compensated For
If someone else is found to be responsible for your injuries, they may have to compensate you for most costs that you've incurred as a result of your injuries. You may receive two different types of compensation, or general damages.
You could receive economic damages for:
Medical treatment costs
Property damage
You could receive non-economic damages for:
Mental anguish
Loss of enjoyment of life
Decline in quality of life
Loss of consortium (negative effect on personal relationships)
You may also receive punitive damages, which are typically significant in amount but are only awarded in cases where the negligent acts of the at-fault party were fraudulent, done with an intent to oppress, came from willful misconduct, or were performed with wantonness or disregard for the consequences of their actions. These damages are not meant to award the accident victim, but rather to punish the at-fault party. For punitive damages to be awarded, the accident victim has to prove with clear and convincing evidence of the at-fault party's egregious actions.
Additionally, because Georgia is a modified comparative negligence state, if you are found to be at fault for any part of the accident, your eligible compensation will be reduced by a percentage in proportion to your fault. If you are found to have been responsible for 50 percent or more of the accident, you will not be allowed to receive any compensation. For example, if your damages $100,000 and you were ten percent responsible for the accident, your eligible compensation would be reduced by ten percent, and you would only receive $90,000. But if you were responsible for 50 percent of the accident, you would not be owed any compensation.
Call Jonathan R. Brockman, P.C. Today
If you or a loved one has been severely injured in an accident in Suwanee that wasn't your fault, you have the right to seek compensation, and the personal injury attorneys at Jonathan R. Brockman, P.C. can help.
For more information on what to do if you've been involved in an accident, visit our FAQ page. Then contact us to discuss your case and pursuing compensation by filing a personal injury claim.
We have decades of experience helping accident victims just like you get the justice they deserve by obtaining maximum compensation for their injuries. We won't back down from a fight with insurance companies who refuse to pay you what your claim is worth and will take our fight to court, if necessary, to get you the fair compensation you are owed. With Jonathan R. Brockman, P.C., you'll get excellent representation from compassionate attorneys who care about successfully resolving your claim so you can move forward with your life.
Call us today at (770) 205-8827 or contact us online to schedule a free consultation.