If another person's misconduct caused your injuries in an accident, you should contact Jonathan R. Brockman, P.C. to discuss your legal options.
Every day, tens of thousands of Alpharetta residents go about their day expecting to be safe. Unfortunately, their average day can turn into a disaster in an instant. When you suffer an injury caused by someone else through negligence or recklessness, you can seek compensation because of their irresponsible behavior.
Personal injury is a category of law that helps victims who have suffered a physical, mental, or emotional injury due to negligence. When one person's careless actions harm another, they could be financially responsible for the costs of the injury and related expenses. If you were the victim of an accident or injury and want to pursue compensation, contact Jonathan R. Brockman, P.C.
Our Alpharetta personal injury lawyers understand the steps necessary to hold at-fault parties responsible. We care about our clients and will fight hard to protect your rights and seek the maximum financial settlement possible.
At Jonathan R. Brockman, P.C., we know how overwhelming this period of your life is. You're in pain and need time to recover. We'll handle the legal aspects of your injury so that you can focus on healing.
To find out more about the services we offer during a free consultation, call us at 678-213-2401.
Alpharetta Personal Injury Practice Areas
The personal injury attorneys at Jonathan R. Brockman, P.C. represent Georgians injured in all kinds of accidents. Some of the common kinds of cases we deal with include:
The Alpharetta personal injury lawyers of Jonathan R. Brockman, P.C. are familiar with these cases and many others that fall under the category of personal injury. If a person or business caused your injuries or a loved one's death, do not hesitate to contact us for a free consultation.
How Does a Personal Injury Claim Work?
Personal injury claims vary based on the kind of injury you suffered, but they generally follow the same steps. If you choose to seek compensation, Jonathan R. Brockman, P.C. can file the insurance claim on your behalf.
First, we'll find out who may be legally responsible, or liable, for your injury. Once we determine the at-fault party's liability insurance coverage, we'll file a claim and take over all communication with the insurer.
It's crucial that you don't speak with the insurance company yourself. Sometimes injured victims unfamiliar with the process end discuss their accident with the insurance adjuster without understanding that they want to deny your claim. It may ruin your chances of receiving maximum compensation.
If the insurance company contacts you for information, tell them you hired an Alpharetta personal injury lawyer and give them our contact information.
We'll thoroughly investigate the incident and collect sufficient evidence to prove that another party was responsible for the injury you sustained, such as:
Police or incident reports
Statements from eyewitnesses
Video surveillance footage
Photos
Your medical records and billing statements
We'll submit the evidence we find to the insurance company and a letter demanding a specific amount of money. The money we request will depend on the insurance coverage listed on the liability policy. Typically, liability insurance limits the possible payment for bodily injury and property damage. If you suffered physical or emotional injuries, the bodily injury limit should cover your expenses.
Some policies have a basic limit, while others have a high limit. In Georgia, the minimum required car insurance bodily injury limit is $25,000. Some businesses carry liability insurance with bodily injury limits of millions of dollars.
Once we send our demand letter to the insurance company, they'll review everything and decide whether they'll agree to our settlement amount or want to provide a counteroffer. We'll negotiate with them until we reach an agreement that we believe is fair. If the insurer doesn't pay what you're owed, we can file a lawsuit against the insurance company and at-fault party.
Our team will fight to get you the compensation you deserve!
Procedure for a Personal Injury Lawsuit
Lawsuits are more complicated than insurance claims and require a little more participation from the injured victim. While your Alpharetta personal injury lawyer can handle every step of your insurance claim, you'll need to take certain steps yourself during a lawsuit. We'll explain the process, so you understand exactly what to expect.
There's a statute of limitations for each type of personal injury case, which is a strict deadline you must meet to file a lawsuit. In Georgia, the statute of limitations for most personal injury cases is two years. That means you only have two years from the date of your injury to sue the liable party. If two years pass and you haven't filed suit, you may lose your right to compensation through civil action.
During a lawsuit, we'll file documents and locate evidence just like we do during an insurance claim. Before trial proceedings begin, we'll go through a discovery phase, when both sides collect evidence that proves their arguments and requests copies of the other side's evidence. We'll review all the evidence to build a strong case to bring to court.
During the discovery phase, both sides will also interview anyone involved in the incident that led to your injury. That could include witnesses who saw what happened, family members who can testify to the negative impact the injury had on your life, and anyone else relevant.
At this point, both sides might agree to schedule a mediation. During a mediation, the attorneys from both sides, injured victim, at-fault party, and a mediator meet to discuss the case. This process attempts to settle the case before it goes to trial. If everyone can agree to a settlement amount, the case won't proceed any further.
If there's no agreement reached during mediation, the case will move forward, and both sides will prepare for trial. During the trial phase, we'll present all the evidence we found during the discovery phase and attempt to discount the defense attorney's arguments. We'll aggressively fight for your right to compensation from the careless party who caused your suffering.
You Deserve Compensation for Your Injury
In a personal injury claim, you seek something known as losses. They result from an accident or injury. They fall under two categories: economic and non-economic. Economic losses are expenses incurred, while non-economic losses represent things like pain and suffering.
Whether you choose to file an insurance claim or lawsuit, you could claim the following losses for compensation:
Medical bills
Out of pocket expenses
Mental and emotional distress
Lost income and lost earning capacity
Property damage
Pain and suffering
Loss of companionship or consortium
The insurance adjuster or jury members might consider the following factors when determining the compensation they're willing to award in a settlement or judgment:
Total expenses related to the injury
Impact on daily life, such as missed work, vacation, school, or special events
Length of medically necessary treatment
Type and severity of the injury
Permanent disability due to the injury
Emotional or psychological trauma experienced
Lost wages from the inability to perform job-related duties
Duration of recovery
Some seriously injured Georgians receive a third type of losswhen they file a personal injury lawsuit. Punitive damages are unlike economic or non-economic losses. They don't compensate the injured party for their expenses or pain and suffering. Instead, they punish the liable party for their egregiously negligent actions.
Put Our Experienced Team On Your Side!
Schedule Free Consultation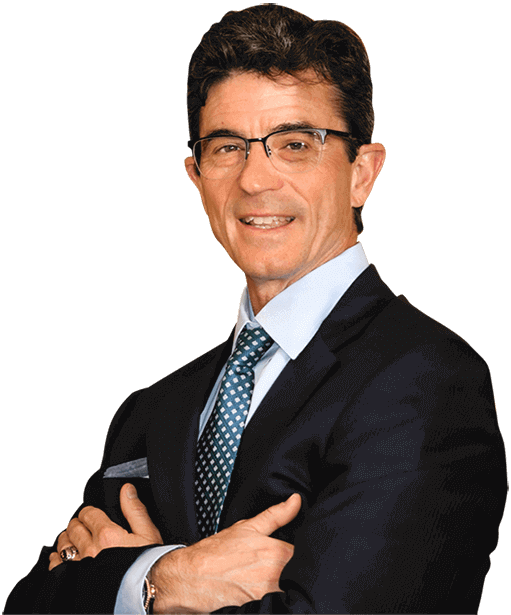 Why Choose Jonathan R. Brockman, P.C.
Our Alpharetta personal injury lawyers have decades of experience fighting for clients like you. When you hire us, we'll handle every aspect of your case so you can focus on what matters most: your health and your family. We'll work efficiently to resolve your case so you can move forward with your life.
We offer free consultations, so there's no risk when you meet with us for an initial consultation. We'll be happy to review the details of your case and determine the legal options available to you. We'll answer your questions and advise what to do next. If you choose to hire us, we'll immediately begin working on your case.
We have the experience, resources, and knowledge to effectively fight for the financial compensation you deserve and hold parties accountable for their reckless actions. You can count on Jonathan R. Brockman, P.C. and our Alpharetta personal injury lawyers to remain by your side throughout your case while we demand the financial award you need.
If you suffered an injury and need help with your legal case, call us today at 678-213-2401 for your free consultation.