Did you get hurt in an accident? Was it due to the negligent actions of another person or business? If so, contact Jonathan R. Brockman, P.C. so we can discuss your options for holding that party liable. You should not be forced to suffer the consequences of someone else's misconduct. You deserve the opportunity to seek the maximum compensation necessary to heal your injuries so you can move forward with your life.
No Cumming, GA resident deserves to be injured due to someone else's recklessness or negligence. That's why there are legal options available to you to make the responsible party pay for the loses they caused. At Jonathan R. Brockman, P.C., we have experience fighting for the compensation our clients deserve. When you get hurt because of someone else's negligence, you shouldn't have to pay for the expenses that result from your injury. You can contact us, and we'll pursue the financial settlement you deserve.
Whether you were the victim of a motor vehicle accident, slip and fall accident, or dog bite, you can count on our personal injury attorneys in Cumming, GA to treat your cases as our priority. We want to help you recover. We care about our clients and believe in creating plans that meet each individual need. When you hire us, we'll communicate openly with you about your case so that you can make decisions with as much information as possible. If you were the victim of an accident in Cumming and need help pursuing full and fair compensation in a personal injury claim, call us at 770-205-8827 for your free consultation.
"We want to help you recover. We care about our clients and believe in creating plans that meet each individual need."
Schedule Free Case Review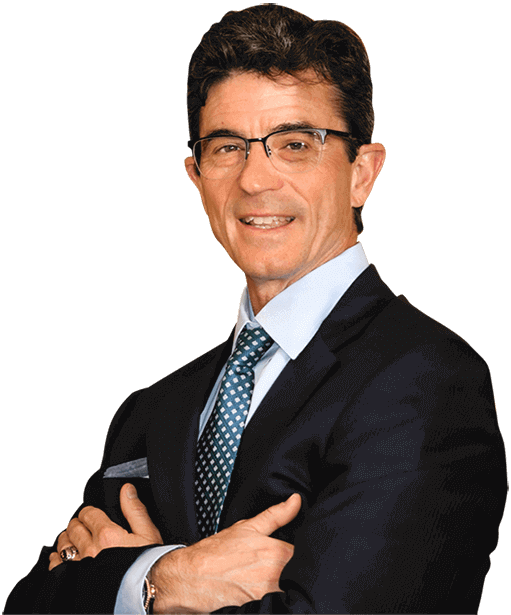 Our Personal Injury Practice Areas
Personal injury is a type of law covering a broad range of circumstances involving injuries or death caused by a party or multiple parties' negligent behaviors. For example, if you were involved in a car accident, you could say that the other driver's decision to drink alcohol before driving is a form of negligence.
Negligence is the legal basis for many cases that fall under the umbrella of personal injury. Negligence occurs when someone fails to take a reasonable degree of care to avoid causing harm to another person. Jonathan R. Brockman, P.C. is familiar with this legal standard and how to prove it in any personal injury case.
We represent Cumming residents who have been injured in every type of accident. That includes:
If you were involved in any of these or another personal injury accident, do not hesitate to reach out to Jonathan R. Brockman, P.C.. We will review the details and advise whether it's a case we can take.
Injuries Often Associated with Personal Injury Cases
Every personal injury accident is unique. The injuries you suffered depend on the circumstances of the incident. Some people sustain only minor injuries requiring a few doctor's appointments to recover. Others need ongoing physical therapy and rehabilitation to manage chronic pain and loss of mobility.
The most common injuries in personal injury cases include:
Loss of limb
Traumatic brain injury
Spinal cord damage or paralysis
Burns
Broken bones
Psychological trauma
Internal bleeding
Back injuries
Electrocution
Diseases, such as cancer
Infections
Torn tendons and ligaments
Strained muscles
Permanent scarring or disfigurement
Organ failure
Sepsis
Disability
Any of these injuries could cause permanent damage or a disabling condition. If you need ongoing medical treatment or daily assistance with routine tasks, the bills can add up and become a massive burden. The Cumming personal injury attorneys of Jonathan R. Brockman, P.C. will tirelessly work to pursue the maximum possible compensation, so you're not left with out-of-pocket expenses.
Why You Need an Experienced Cumming Personal Injury Lawyer
At Jonathan R. Brockman, P.C., we have handled a wide range of personal injury cases for our clients. Whether your injury was due to a defective product or work-related accident, we can help. You might think it's a better option to make an insurance claim alone. You'll save money that way, right?
That's not true. It's never a good idea to try to handle legal cases on your own. Personal injury claims are complex. There's a procedure you must follow and strict deadlines. If you miss a deadline or submit incomplete documentation, the insurance company could deny your claim, and you could lose your chance of recovering compensation. Insurers look for any excuse to deny injured parties' claims. If you suffered an injury from a car accident, you'd have to submit medical records and other evidence that proves the other party caused it.
An insurance adjuster might review the documents you send them and determine you don't deserve the fair compensation because your records don't state that your injury resulted from the car wreck.
Our Cumming personal injury lawyers work with medical providers to ensure their records list the injuries you sustained, how they happened, and who was responsible for them. We know all the tricks insurance companies use to deny insurance claims and use our own tactics to get you a full and fair settlement.
Evidence is Crucial in Any Personal Injury Case
When you hire Jonathan R. Brockman, P.C., we'll open a thorough investigation into the incident and collect evidence. Evidence will help us prove that the other party was at fault and that they caused your injury through negligence or recklessness.
We have extensive resources at our disposal to help locate relevant evidence that most people don't have access to. You might not know where to look or how to request specific documents. We'll handle all of that on your behalf. Examples of evidence we'll obtain includes:
Copies of your medical records, prescriptions, receipts, billing statements, and other documents related to your injury
Police or incident reports
Statements from individuals who witnessed the incident
Video surveillance footage
Photos of the accident scene, your visible physical injuries, and property damage
Copies of all available insurance policies
Lost wage reports from the time you were unable to work
Statements from friends and family who saw the effects your injury had on your life
After finding sufficient evidence, we'll submit it to the insurance company in a demand letter requesting a specific amount of money. The settlement amount we demand for will depend on various factors, including the at-fault party's liability coverage and your total expenses after the accident.
Personal Injury Compensation Available in Georgia
When we file an insurance claim, we intend to seek the maximum compensation for the losses you suffered. losses come in two categories: economic and non-economic. They represent both the expenses and intangible losses that result from an accident or injury.
Examples of economic losses include:
Medical bills
Out of pocket expenses
Lost wages
Lost earning capacity
Property damage
Examples of non-economic loses include:
Pain and suffering
Emotional trauma
Disability
Loss of companionship
Some injured victims can seek punitive damages in personal injury lawsuits. They're only awarded if the at-fault party's actions were particularly egregious, reckless, or negligent. Unlike economic and non-economic loses, punitive damages don't compensate for the expenses or suffering due to an injury. Instead, they aim to punish the individual responsible for the incident and prevent similar behavior from occurring in the future.
Statute of Limitations
In Georgia, all personal injury cases follow a statute of limitations. Statutes of limitations are deadlines victims of accidents must follow if they want to pursue legal action against another person.
Most Georgia personal injury cases follow a two-year statute. That means you have two years from the date of your injury to file a lawsuit. After the deadline, you may lose your right to seek financial compensation.
You might think two years is plenty of time to prepare your case, but time can run out quickly. Most victims of personal injury cases file an insurance claim first to see if they can recover compensation from an insurance company.
Some claims take months or even years to resolve. By then, the statute of limitations could pass. If the insurance company denies your claim, you won't have alternative options. Your lawyer can protect your right to fair compensation.
We Serve Personal Injury Clients in the Cumming, GA Area
How Negligence Affects Personal Injury Lawsuits
To win a lawsuit, you have to prove the other party caused the incident and your injury through negligence. Negligence is the failure to behave with reasonable care to prevent injury to another.
Five elements of negligence must exist at the time of the incident to show the at-fault party was negligent:
Duty: The other party owed you a duty of care that a reasonable person would show under similar circumstances;
Breach of duty: They breached their duty of care:
Cause in fact: If not for the at-fault party's actions, you wouldn't have suffered any injuries;
Proximate cause: The liable party should have known that their actions (or inaction) would harm another person; and
Damages: You suffered damages as a result of your injuries.
Georgia follows a modified comparative fault rule that could affect how much compensation you're entitled to receive. Modified comparative fault allows the injured victim to recover compensation relative to the percentage of blame they share. If you were more than 50% at fault, you're not allowed to recover any compensation.
For example, let's say you were the victim of a car accident and the other person was 80% at fault. If you shared 20% of the blame and incurred $100,000 in damages, the maximum compensation you could receive would be $80,000.
Wrongful Death Lawsuits
When someone dies as a result of a personal injury, a wrongful death case could result. If your loved one passed away because of another person's negligence, you could file a wrongful death lawsuit for compensation.
The definition of wrongful death in Georgia is the death of an individual that another party's reckless, negligent, intentional, or criminal actions caused. You must prove the same five elements of negligence as personal injury when pursuing compensation from a wrongful death suit.
Only specific family members are allowed to pursue a wrongful death case. The deceased's spouse can file and must represent the interests of any children they had together. No matter the number of children, the spouse can't receive less than one-third of the compensation recovered.
If there isn't a surviving spouse or child, the surviving parent or parents could file. If the deceased doesn't have parents, the estate's personal representative may file a wrongful death claim.
There are two types of losses available. The first compensate surviving family members for the deceased's value of life. The second compensate surviving family members for the deceased's financial losses due to the fatal injury or death.
They include:
Lost wages and benefits the deceased person would have earned if they survived
Loss of companionship, care, or other services provided by the deceased
Medical costs for the deceased's illness or injury that caused their death
Funeral and burial expenses
Pain and suffering the deceased endured due to the injury
The statute of limitations for a wrongful death lawsuit is two years, just like other personal injury cases. The clock begins on the date of your loved one's death. Special circumstances allow the clock to stop. For example, if there's a pending criminal case against the negligent party who caused the death, the statute won't begin until it's resolved.
Personal Injury Frequently Asked Questions
At Jonathan R. Brockman, P.C., we understand the stress of pursuing a personal injury case. Deadlines, paperwork, defense attorneys, and other elements to contend with can be entirely overwhelming. We know you have questions, and we want to provide the answers you need to prepare yourself for the legal road ahead. Below are some of the most common questions we get from accident victims in Cumming and surrounding areas.
What steps should I take after an accident?
If you sustained an injury in an accident or incident that someone else caused, you should immediately seek medical treatment and hire an attorney. It's vital that you don't wait too long before your initial doctor visit. Insurance companies will do anything to avoid paying an adequate settlement. They're typically looking out for their interests instead of the claimant's interests. If they can find a valid reason to deny your claim, they will.
After your initial appointment, you should continue treating with all recommended healthcare professionals until you heal or reach maximum medical improvement. At that time, your lawyer can start gathering copies of your medical records to prove you suffered an injury and someone else was at fault.
How long will my personal injury case take?
We can't predict how long it will take for us to resolve your case. Everyone's situation is unique and comes with a different set of circumstances. Some people settle quickly and receive compensation, while others spend years in litigation. When you come to us for a free consultation, we can review all the details and inform you of our estimate for a timeline.
What's the value of my case?
Determining the value of a personal injury case requires looking at a range of factors. Typically, the more severe the injury, the higher compensation you should receive. However, just because the monetary value of your case is high doesn't necessarily mean you'll be able to settle for the amount you need and deserve.
Some common factors that might determine the value of a case are:
Type and severity of the injury
Emotional or psychological trauma experienced
Duration of the recovery period
Total expenses resulting from the incident
Whether the injury caused permanent disability or impairment
The estimated cost of necessary medical care in the future
Availability of evidence proving fault
Impact of the accident on quality of life
Amount of insurance coverage from the negligent party
Seek the Compensation You're Owed with Jonathan R. Brockman, P.C.
If you were the victim of an accident or injury, you have the right to seek compensation from the negligent party that caused it. You shouldn't have to suffer and pay for someone else's irresponsible behavior. We'll be by your side to protect your rights and demand what you're owed.
Our personal injury lawyers in Cumming, GA have the experience and resources to fight for the financial settlement or judgment you need to cover your damages. We care about our clients and will always treat you with compassion and respect.
To find out more about us and how we can help you pursue compensation in a personal injury claim, call Jonathan R. Brockman, P.C. at 770-205-8827 for a free initial consultation.