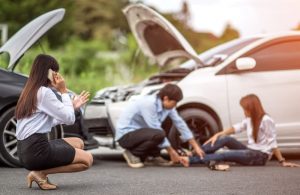 After suffering an injury in an accident, it can be hard to know what to do next. The pain from the injury itself can be overwhelming, and the costs of the medical attention you require can be downright shocking. If the accident happened due to another party's carelessness or negligence, you are probably feeling a sense of anger and injustice as well. In the aftermath of this kind of accident, many people find it difficult to know who to trust.
Fortunately, the Canton personal injury lawyers of Jonathan R. Brockman, P.C. have the knowledge and experience to help you at this difficult time. Our seasoned attorneys are passionate about helping Georgians whose lives have been turned upside down because of the negligence of others, and we are dedicated to helping those who've been injured by others move forward to recover compensation and attain justice for the wrongs they have suffered.
If you have been injured in an automobile collision, slip/trip and fall, a workplace injury, or another incident that resulted in personal injury that wasn't your fault, the dedicated personal injury attorneys of Jonathan R. Brockman, P.C. will work toward recovering the financial compensation you need to pay for your medical expenses, make up for lost wages due to missed time at work, and to make things right.
Call our offices today at (770) 205-8827 contact us online to set up a free consultation, and we will talk you through your legal options.
Why Do I Need a Personal Injury Attorney?
When you are involved in an accident, it is common for the insurance adjusters of the at-fault party to attempt to get you to assume fault in some way. These representatives have only one goal, and that is to avoid paying out large sums of money. They have many tricks up their sleeves to try to get themselves off the hook.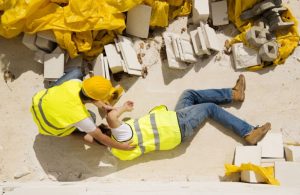 In order to receive the compensation you deserve, you may need to show meticulous, detailed evidence that your injuries were another party's fault. Unfortunately, battling big insurance companies can be a monumental task. Attorneys who dedicate themselves to personal injury law know how to handle the insurance representatives and their lawyers. They can help you collect the evidence you need.
In addition, a good personal injury lawyer can:
Provide you with clarity about anything related to your case
Identify at-fault parties that may not have been obvious at the beginning (such as equipment manufacturers)
Establish liability
Demonstrate that the negligent party or parties were liable for the accident and the injuries you received from it
File necessary documents within the legal deadlines
Negotiate with insurance companies for the settlement you deserve
Take your case to trial if negotiations fail
Why Choose Jonathan R. Brockman, P.C.?
The Canton personal injury lawyers of Jonathan R. Brockman, P.C. have years of experience successfully representing injury victims, and we are dedicated to treating them with the respect they deserve. This means that we will not accept a settlement that is unfair to you. If the insurance company does not agree to pay what you deserve, we will take your case to trial and fight for you every step of the way.
Our compassionate and experienced attorneys know that the legal processes of personal injury law can be overwhelming for those who are unfamiliar with them. This is why we focus on the complex nuances of the case and keep you updated about the progress of your case in clear and direct language so that you will always know what is happening.
We recognize that each personal injury case is unique. We get to know you and your circumstances, so that we will be able to fight for your best interests. And we are so confident about our ability to work toward a fair outcome for you that we do not charge you any fees unless and until we recover financial compensation for you. That means there are no upfront fees to pay at all.
Areas of Practice
The Canton personal injury attorneys at Jonathan R. Brockman, P.C. have experience with accident and injury cases of all kinds. Here are a few of the types of cases we cover:
About Our Team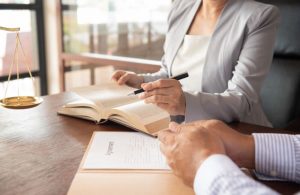 The personal injury attorneys at Jonathan R. Brockman, P.C. have more than 70 years of experience helping personal injury victims and the families of wrongful death victims. We have successfully negotiated settlements on our clients' behalf, tried cases in federal court, and argued cases in the Georgia Court of Appeals and the Georgia Supreme Court.
When you work with any of our attorneys, you can have the confidence that you have a skilled, respected litigator on your side. We are unafraid to take on insurance companies, employers, and even some of the largest companies in the country. We fight tirelessly on behalf of each of our clients, and we will do the same for you.
Contact an Experienced Canton Personal Injury Attorney Today
If you have been injured in Canton or elsewhere in Georgia by the negligence or careless actions of another party, you deserve justice. You should not be responsible for paying astronomical medical bills or for losing wages due to a temporary or permanent disability when the accident was not even your fault. Furthermore, you deserve compensation for the physical and psychological pain the accident and your injuries have caused.
The experienced Canton personal injury lawyers at Jonathan R. Brockman, P.C. understand how difficult life can be after an accident, and we are here to help you through this challenging time. We will stand up to the liable party, their insurance company, and their lawyers. We'll fight to secure the full and fair compensation that you deserve so that you can move on with your life.
Contact Jonathan R. Brockman, P.C. today for a free, no-obligation consultation. During this assessment, we will discuss the particulars of your case and talk about what legal options are available to you. You can also ask any questions that you might have about your claim. Call us now at (770) 205-8827 and let us get to work for you.