What You Should Know About Calculating Lost Wages From Your Accident
Posted on Saturday, January 1st, 2022 at 3:46 pm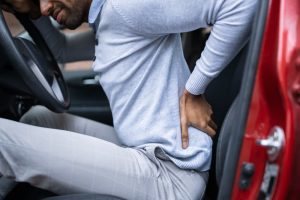 Each year, millions of Americans are injured in various accidents. In order to recover from these injuries, many of these people are forced to take time off work. If their injuries are severe, they may be forced to take significant amounts of time off of work.
If you were injured in an accident that was someone else's fault and treating your accident-related injuries has caused you to miss work, you may be wondering how to go about calculating your lost wages. Determining the amount of any wages you lost can be an important step in securing compensation, so it's important to make sure you're properly estimating them.
At Jonathan R. Brockman, P.C., we're firm believers in providing victims of personal injury cases with the representation that they need. We've been working with clients like you for over twenty years and are eager to help you secure the compensation you deserve.
What Are Lost Wages?
As you might expect, lost wages are the income you've lost as a result of recovery time for injuries sustained in an accident. This is the money that you could have earned, had you not been forced to take time off of work to stay in the hospital, have medical procedures done, or heal from home. These wages are important to calculate, as they can be listed among any economic damages for which you seek compensation in a personal injury case. There are several things to be aware of as you go about calculating lost wages.
Before Calculating
You'll need to gather documentation that confirms your medical condition and injuries as the result of an accident. This documentation should also confirm the amount of time required to treat for and heal from these injuries. This evidence may come in the form of a medical excuse form or a doctor's note, depending on the nature of your injuries.
In addition, you'll need to obtain a timecard or paystub that confirms the amount you would have been paid during the time you were recovering. In some cases, you'll need to submit tax forms to confirm this amount, as well. All of these items are critical to determine lost income as a result of an accident.
Calculating Lost Wages If You Are Employed
There are two primary ways lost wages are calculated, depending on the nature of your employment. This traditionally depends on whether you're an hourly employee or a salaried employee. For hourly workers, calculating your lost wages is as simple as multiplying the amount of hours you missed by the amount of money you make per hour. For example, if you make $25 an hour and missed five days of work (8 hours a day), you would multiply your hourly rate ($25) by the number of hours missed (40), to calculate $1,000 of lost wages.
If you are a salaried worker, the equation will be slightly different. Because your work is not divided by hours, you'll want to divide your yearly salary by 2,080, which is the number of hours in one calendar year, based upon an 8-hour workday. Then, you'll multiply this number by the number of hours you missed. For example, if your annual salary is $60,000 and you missed five days of work (8 hours a day), you will have approximately $1,153 in lost wages.
Calculating Lost Wages If You Are Self-Employed
If you are self-employed, it can be slightly more difficult to determine your lost wages. Because you do not make an hourly or salaried amount of money, you'll have to use your own invoices and pricing system to calculate the hours of work you missed. You will largely be your own advocate, so documentation in the form of invoices, 1099 forms, and correspondence with clients will be important in determining how much income you lost. A Jonathan R. Brockman, P.C. attorney can help guide you through the process, fighting for your rights and representing you as you seek compensation for your lost income.
Call Jonathan R. Brockman, P.C. Today
If you're ready to secure compensation for income lost as a result of an accident that wasn't your fault, call a Georgia personal injury attorney from Jonathan R. Brockman, P.C. today. We'll schedule a free consultation so we can help you fight for the compensation to which you're entitled. Give Jonathan R. Brockman, P.C. a call at (770) 205-8827 to take your first steps towards justice today.