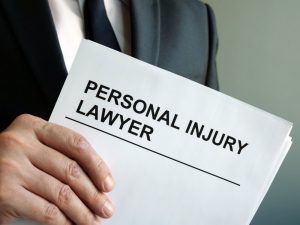 If you were injured in an accident in Peachtree Corners that was not your fault, the experienced personal injury attorneys of Jonathan R. Brockman, P.C. can help. Unfortunately, accidents happen. And when they do, you want an attorney who can help protect your rights.
This can be a challenging time in your life, and you should not have to face it alone. You want to work with lawyers who care deeply about their clients, listen to their concerns, and champion their rights. Call the offices of Jonathan R. Brockman, P.C. today at (770) 205-8827 to schedule your free consultation.
There Is a Limited Time to Recover Compensation
Life after an accident is challenging. You may be out of work, juggling medical appointments, and going to physical rehabilitation. You should not have to deal with the aftermath of your accident alone. The personal injury attorneys of Jonathan R. Brockman, P.C. have experience assisting their clients with the burdens that come with a severe accidental injury.
Compensation cannot completely cover the cost of your personal damage or property loss. But it can help you pay for daily expenses when you're unable to work and can cover your medical costs. However, it's important to know that Georgia has a statute of limitations.
The statute sets a time limit for filing a personal injury lawsuit in court to pursue damages for your injuries and other losses. In Georgia, the statute of limitations is two years from the date of the accident. If you fail to file a lawsuit within this period, you may relinquish your right to recover damages in court.
It may sound like two years is a long time. But during this period, you must negotiate with the at-fault party's insurance company. If that is not successful, you then need to gather evidence to support your case in court. Two years can go by quickly.
How a Peachtree Corners Lawyer Can Help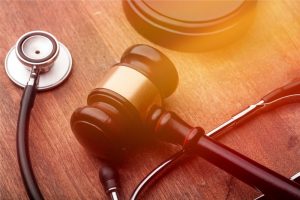 After an accident that was not your fault, you might think about handling negotiations with the at-fault party's insurance company on your own. However, you should at least speak to an attorney about your claim. In many instances, the insurance company will send an insurance adjuster within the first hours or days to ask questions and potentially offer compensation for your damages.
It is important to note that the first offer is not usually fair compensation. This is because insurance adjusters are focused on limiting the financial liability of their company. They are skilled negotiators and are looking for information that may negatively impact your claim.
When they recognize that you have limited knowledge of the law, they may deliberately lower the amount they offer or delay settling your claim. This may run out the statute of limitations. Additionally, the longer negotiations go on, the greater the chance that you become discouraged.
Your legal team at Jonathan R. Brockman, P.C. can advise you about the evidence required to support your claim, negotiate with the insurance company, or litigate your claim in court if fair compensation cannot be negotiated. Don't allow an unexpected accident or injury to destroy your savings and the life you've built for yourself and your family.
Our Areas of Practice
You want an experienced and skilled injury lawyer to represent your rights when you've been injured in an accident that was not your fault. There are several areas of personal injury law. It is crucial that your lawyer understands the legal nuances that affect your case. This is an advantage in negotiations with an insurance company or when presenting your case before the court. The following are just some of the areas where our legal team has experience:
Workers' Rights
Slip and Fall Accidents
Traumatic accidents can cause several different types of injuries, and many include property damage. The injuries can include physical, emotional, mental, and/or psychological injuries. Some injuries are evident immediately after an accident. However, others, such as a back injury or post-traumatic stress disorder (PTSD), can take hours or days to present symptoms.
It is crucial that you receive medical attention immediately after an accident. When there is significant injury, you will likely be transported by ambulance to a hospital. However, it is also essential that you follow up with your primary care provider after discharge. This helps document your injuries and demonstrates to the at-fault insurance company or court your intention to maintain your health. Several types of injuries can follow an accident, including:
Broken bones
Burns
Soft tissue injury
Cuts and lacerations
Neck or back injury
Catastrophic injury
Heart attack
Torn or ruptured ligaments and tendons
Internal injuries
Kidney damage
Nerve damage
Psychological injury, including PTSD
Whiplash
Spinal cord injury
Paralysis
Concussion
Traumatic amputation (loss of limb)
The Benefits of Working with Jonathan R. Brockman, P.C.
When you are negotiating with an insurance company or contemplating a personal injury lawsuit, it is important to work with an experienced legal team with whom you are comfortable. There are many benefits to working with Jonathan R. Brockman, P.C., not the least of which is our successful track record with past clients.
You will receive a free, no-obligation consultation with an experienced attorney. This allows us to hear the details of your case and gives you the opportunity to meet with us. It is important to note that we do not get paid until you get paid. If we don't get money for you, you'll owe us nothing.
Our award-winning attorneys have years of experience dealing with insurance companies. This allows you to focus on recovering from your injuries and avoid the hassles of multiple phone calls and meetings.
Our team investigates the at-fault party's insurance coverage so we can get as complete a recovery as possible for you. We will work to preserve key evidence that may be critical if your claim goes to court. Our investigation will gather facts from video, witnesses, reports, and law enforcement documentation. If negotiations are unsuccessful, our team are aggressive and tenacious litigators who will serve your interests well in court.
We Work Hard When You Can't
If you have been injured in an accident that wasn't your fault, you want an attorney who will work hard to recover compensation for you. We understand that you're entitled to money for your injuries, and if you choose to hire us, we will begin work immediately. Our Peachtree Corners injury lawyers have decades of experience negotiating with insurance companies, litigating in court, and providing excellent customer service to our clients. Contact our office today at (770) 205-8827 to schedule your free consultation.