If you have been seriously injured in an accident that wasn't your fault, you probably have a lot of questions about what comes next. Most importantly, you need to know where the money is coming from to pay for your medical expenses, lost wages, and pain and suffering. After an accident, we know your first call won't be to a personal injury attorney, but maybe it should be.
An attorney is your advocate, someone who can fight for your rights and seek the compensation you deserve. At Jonathan R. Brockman, P.C., we fight for our clients and will work diligently to hold negligent parties responsible for their actions. We understand that you may be struggling to move forward after a serious accident. Bills can become overwhelming. Physical and mental pain can limit what you can accomplish. Don't carry the burden of filing a claim alone. Pass it to an experienced Roswell personal injury attorney.
If you are injured in an accident that wasn't your fault, contact the Roswell office of Jonathan R. Brockman, P.C. today. We will work with you to build a claim that stands the best chance of recovering maximum compensation for your injuries. Let us review your case for free and discuss your legal options with you. Call (770) 205-8827 for a confidential consultation.
What a Roswell Attorney Can Do for You
Why do you need an attorney? Because insurance companies don't have your best interests at heart. They have profit on the brain. That can mean they will only offer you a payout lower than what you need or deserve. An attorney can place a fair value on your claim and then negotiate on your behalf to get you the money you need for medical expenses and property damage.
An attorney can also help you when an insurer refuses to negotiate in good faith. A lawsuit is sometimes the only option for recovering the compensation you need to cover your expenses. At Jonathan R. Brockman, P.C., we are able to provide a wide variety of services that benefit Roswell accident victims. We can:
Discuss your case and answer your questions about the claim process
Identify the at-fault parties
Collect evidence and witness statements
Establish liability for the accident
Handle communications with the insurer
Negotiate a fair settlement
Prepare a case for trial if needed
Results-Driven Approach
Our legal team takes a results-driven approach when it comes to handling your case. We strive to build a compelling claim that gives our clients the best opportunity for recovering valuable compensation. Our team will investigate the accident and collect evidence that may be vital to building a strong claim. If you are hurt in an accident, and the accident wasn't your fault, we don't think you should face the financial fallout.
Our recent victories speak to the lengths we go to for our clients. We want to help Roswell accident victims seek meaningful compensation. An accident shouldn't derail your financial stability, or put your future in jeopardy because of medical expenses.
Personal Injury Cases Our Roswell Office Handles
The most important thing you can do after an accident is to focus on your recovery. That can be challenging when you are trying to navigate the complicated claims process. No matter what type of accident you have been involved in, the legal team at Jonathan R. Brockman, P.C. can help. We have experience handling the following:
No matter what kind of accident you were involved in, contact our office for a free consultation. We will review your situation and give you straightforward advice about how we may be able to help.
Fighting for Community
We take pride in being a part of Roswell. Our attorneys and clients are all a part of this community, and we feel strongly about protecting and enhancing the location where we live and work. We are committed to giving back in the form of local sponsorships, including the United Way and YMCA. We also work with a variety of local sports organizations and participate in special holiday programs.
We encourage you to look into our community involvement and hope it inspires you to get involved as well. Let's help each other make the most out of our neighborhood.
Why Choose Jonathan R. Brockman, P.C. to Handle Your Claim?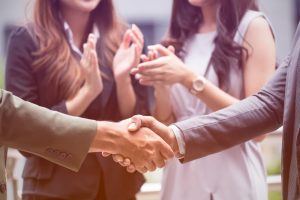 We take a hands-on and proactive approach to your accident claim. From the moment we consult with you, we are invested in helping you achieve a favorable outcome. We never take a cookie-cutter approach when it comes to handling your case. Our Roswell legal team will evaluate your situation and come up with a strategy that takes into account the unique facts of your case.
We also understand that hiring an attorney when you are already struggling to keep up with bills may seem out of reach. We want to assure you, it's not. We take cases on a contingency-fee-basis. That means there are no up-front costs or fees. You don't pay us anything unless we obtain compensation for you. We get paid when you get paid. And if we don't get money for you, you'll owe us nothing.
Contact Our Roswell Office Today
At Jonathan R. Brockman, P.C., you matter. We have been representing accident victims like you for over 25 years. That track record doesn't come from resting on our laurels. It comes from hard work and dedication to the clients we serve. When a negligent individual causes an accident that derails your life, we will be there to help you pick up the pieces.
Ready to move forward with your personal injury claim? Contact our Roswell office today by calling (770) 205-8827. We want to help you recover the compensation that you need to pay your medical expenses and move forward with your life.