Johns Creek Personal Injury Lawyers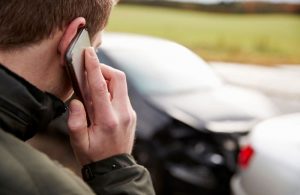 If someone's negligence caused an accident resulting in your injuries, you might be entitled to financial compensation. Jonathan R. Brockman, P.C. could represent you in your personal injury case and help pursue the money you're owed for the suffering you endured. With over 70 years of combined experience, our team knows how to get the job done.
You could get hurt in any scenario. Suffering an injury in an entirely preventable accident is overwhelming. It disrupts your life and leads to costly medical bills. Many people experience significant emotional distress while trying to recover. The cost of hospitalization, prescriptions, X-rays, and other medical care are significant expenses that can place accident victims in debt.
The personal injury attorneys at Jonathan R. Brockman, P.C. believe in holding individuals and companies responsible for their wrongdoing. You can count on us to fight by your side for the justice you deserve. We will create a legal strategy to seek the maximum compensation available and try to achieve your desired results. You will be our top priority while we're working on your case.
If you want to learn more about your legal options following an injury caused by someone else, call us at (770) 205-8827 for a free consultation with one of our Johns Creek personal injury lawyers.
Our Practice Areas
At Jonathan R. Brockman, P.C., we help our injured clients get back on their feet after accidents caused by the misconduct of others. We can handle any case, big or small. No legal matter is too complex for us to take on and try to resolve for you. The personal injury cases we've handled for accident victims include:
Reach out to Jonathan R. Brockman, P.C. immediately if you were injured or lost a loved one in any of these scenarios for a free consultation about your personal injury case.
Compensation Available for Personal Injury
The compensation you receive in a personal injury case should adequately compensate you for the losses you suffered, such as:
Physical impairment or disfigurement
Diminished quality of life
Emotional distress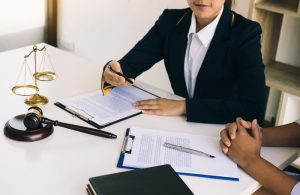 Typically, accident victims have two options for seeking compensation – an insurance claim and a lawsuit. You could file a claim with the negligent party's insurance carrier and negotiate a settlement to cover your losses. However, you could proceed with a lawsuit if they deny the claim, provide an insufficient offer, or the at-fault party doesn't have insurance.
Punitive damages are only recoverable during a lawsuit. They're not available in an insurance claim. Additionally, an award of this type is a punishment against the defendant instead of compensation for the plaintiff. For a jury to award this to you, you must show clear and convincing evidence of the defendant's willful misconduct, wantonness, fraud, malice, or indifference to consequences.
Deadline to File a Personal Injury Lawsuit
In Georgia, most personal injury cases have a two-year statute of limitations. That means you must file your lawsuit within two years of the date you sustained an injury to seek compensation in court. Once this timeframe passes, you could lose your right to pursue a case against the person or company responsible for the incident.
Contact an Experienced Johns Creek Personal Injury Lawyer Today
The experienced personal injury attorneys of Jonathan R. Brockman, P.C. are ready to fight for you. We will tirelessly work to hold the negligent party liable and try to achieve the best possible outcome on our clients behalf. You will have a dedicated and aggressive legal team in your corner throughout your entire case.
If you sustained an injury due to someone else's intentional or careless behavior, do not hesitate to call us at (770) 205-8827 for a free consultation and let us help you get on the road to recovery.