Top Ways to Prove Pain and Suffering
Posted on Sunday, April 10th, 2022 at 3:23 pm
One effect of a serious accident that many people do not consider is how the pain from your injuries impacts your daily life. A traumatic injury can be extremely painful until it heals, which may be weeks or months after the initial accident. That is a lot of time to spend in pain, and it can take a significant toll on your quality of life.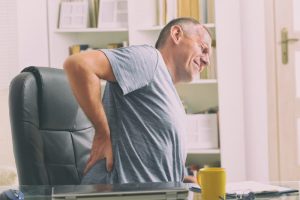 Unfortunately for accident victims in Georgia, proving your pain and suffering can be a distinct challenge. While your pain is undeniably real, it is a nebulous concept for other people to grasp, and insurance companies will often fight claims for pain and suffering because they know it is difficult to prove these losses.
This is just one reason why you need help from an experienced Atlanta personal injury attorney. The Georgia personal injury lawyers of Jonathan R. Brockman, P.C. have more than 70 years of combined experience helping accident victims recover fair compensation for their pain and suffering. Our clients have recovered millions of dollars with our help, and we know how to help you document all the injuries you have incurred in an accident, including your pain and suffering. For more information, call (770) 205-8827 or visit our contact page today for a free consultation.
What Is "Pain and Suffering?"
Georgia law allows those who have been injured due to someone else's negligent or intentional actions to seek compensation for their losses, such as the cost of their medical bills, their lost income, and so on. Pain and suffering is one type of loss you can seek compensation for, and it includes things like:
Physical pain from your injuries, both in the past and in the future
Mental anguish (anxiety, depression, PTSD, etc.), both in the past and in the future
Loss of enjoyment of life
Being unable to take part in daily activities or other things you used to enjoy
Changes to your overall physical health (loss of a bodily organ, a limb, etc.)
Some people are skeptical of these losses after an accident, but they can have a real impact on your quality of life. If you are in serious pain after an accident, you have the right to seek compensation for how that pain impacts your everyday life. If you have questions regarding your case, contact us today.
Proving Pain and Suffering in a Personal Injury Lawsuit
The problem with proving pain and suffering in a Georgia personal injury lawsuit is that while your pain is real to you, it is something other people cannot experience themselves. It is also difficult to assign a dollar value to how your pain has impacted your life.
Having said all that, an experienced Georgia personal injury attorney can help you prove your pain and suffering so you can be fairly compensated for your injuries. Some evidence that can help bolster your case includes:
Medical records — Your doctor will likely have noted the severity of your injuries in your records, as well as how your injuries have affected your daily life. And if you are expected to need treatment for a long while after an accident, that will likely be noted in your medical records as well.
A journal or diary — If you start a journal or diary after an accident, you can keep records of how much pain you are in and how your pain has impacted your life. If you are going to start a pain journal or diary, do so as soon as possible after an accident, be consistent with it, and be as detailed as possible.
Expert testimony — Your doctor, psychologist or psychiatrist, physical therapist, and other medical professionals can all testify as to how much pain you are in and the impact it has had on you.
Testimony from friends and family — People who know you well and spend a lot of time with you have likely seen you in pain after an accident, and they can testify on your behalf to help you recover compensation.
Is There a Limit on Pain and Suffering Damages in Georgia?
Currently, there is no cap on the value of compensation for pain and suffering in Georgia personal injury lawsuits. The state passed a law limiting compensation for pain and suffering in 2005, but that law was later struck down by the Georgia Supreme Court. That said, proving pain and suffering can be quite difficult, so you will need help from a knowledgeable personal injury attorney.
Contact an Atlanta Personal Injury Lawyer Today
While proving pain and suffering can be a challenge, the team at Jonathan R. Brockman, P.C. is up to the task. Call (770) 205-8827 today or visit our contact page for a free consultation with a Georgia personal injury attorney.