Acworth Personal Injury Lawyers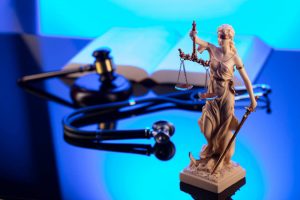 People are injured due to circumstances beyond their control every day in Acworth and across Georgia. These incidents include everything from motor-vehicle crashes and dangerous drugs to dog bites and medical malpractice.
While you may not be responsible for an incident like this, you are the one who has to pay your medical bills and live in pain due to the injuries you have sustained. But by taking legal action, you may be able to recover compensation for your injuries and financial losses.
The Acworth, GA, personal injury lawyers of Jonathan R. Brockman, P.C. have helped many people just like you recover fair compensation after they were injured in an accident that was someone else's fault. We have seen how the legal system frequently fails accident victims, and we want to defend your rights and help you secure the money you need to rebuild your life.
Our Georgia personal injury attorneys have more than 70 years of combined experience and an established history of recovering significant awards for our clients. We can help with all the aspects of your case while you rest and focus on getting the treatment you need.
You can learn more about our services by calling (770) 205-8827 or visiting our contact page for a free case review.
Acworth Personal Injury Cases We Handle
The Acworth personal injury attorneys of Jonathan R. Brockman, P.C. have experience with many different kinds of cases, including:
How an Acworth Personal Injury Attorney Can Help with Your Case
A Georgia personal injury lawyer's responsibilities go far beyond representing you in court. Here are a few ways our legal team can help with your case:
Investigating the accident – Before you can file an insurance claim or personal injury lawsuit after an accident, you need some idea of who may be liable for your injuries. Our highly trained investigators can investigate the accident from every angle to determine who is legally responsible for your injuries.
Helping you get the treatment you need – We have an expansive network of doctors, financial planners, mental health professionals, physical therapists, and other specialists we can call on to make sure you get all the help you need after an accident.
Documenting your injuries – To recover as much compensation as possible after an accident, you need thorough proof of the physical injuries you have suffered, your financial expenses, and how your injuries have impacted your quality of life. We can use your medical records, bills, receipts, and other evidence to paint a full picture of how the accident has affected your life.
Filing an insurance claim – Before taking your case to court, we can file an insurance claim against whatever parties are liable for the accident. We have negotiated many personal injury settlements and will fight to see that you are fairly compensated for the harm you have suffered in the accident. We can also handle all communication with the insurance companies so you have fewer things to worry about.
Bringing your case to court – Most personal injury cases end in an insurance settlement, but you may need to take your case to court if the insurance company refuses to make a fair offer. Civil trials are complicated, risky, and expensive, but we can craft a compelling strategy to see that your rights are upheld.
Compensation Available in Personal Injury Cases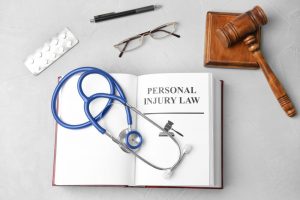 A Georgia personal injury lawyer will need to review all the facts of your case before they can give you an accurate estimate of how much it might be worth. But if you want a rough guess of how much money you may be eligible to receive, you can add up the value of all the losses you can be compensated for in a personal injury claim. Under Georgia law, there are two main kinds of compensation in a personal injury case, which are:
Special damages – When you are involved in an accident, your special damages are compensation for your financial expenses that are directly related to the accident. This includes things like your lost wages while you are healing, your medical and therapy expenses, the cost of transportation to your medical appointments, your reduced earning potential due to a disability, and any personal property that was damaged in the accident.
General damages – General damages are compensation for the injuries you sustain that do not have a fixed cost. This includes things like the pain from your injuries, how your injuries impact your quality of life, and any emotional or mental distress caused by the accident.
In total, the compensation from a personal injury claim can be substantial, especially once you include things like pain and suffering. You should pursue as much money as possible in a settlement because once you sign the agreement, you will likely not have another chance to recover additional compensation.
You may also be able to recover additional punitive damages if your case goes to trial. Punitive damages are meant to punish defendants who are especially reckless or intentionally defrauded, oppressed, or injured someone. Punitive damages are rarely awarded in Georgia, but a knowledgeable lawyer can help you make your case to a jury or judge.
How to Prove Liability in a Personal Injury Case
You need strong evidence of liability before you can recover any compensation in an Acworth personal injury case. It is important to gather as much evidence as possible if you want to maximize your potential compensation, and a personal injury lawyer can help you find the evidence you need, including:
Medical records
Photos from the accident scene
Surveillance footage
Eyewitness accounts
Expert testimony
Forensic accident reconstructions
Contact an Acworth Personal Injury Attorney Today
You shouldn't have to bear the costs of an accident if you were not the one who caused it. The Acworth, GA personal injury lawyers from Jonathan R. Brockman, P.C. are ready to take your case and defend your rights.
For a free consultation call (770) 205-8827.