Personal Injury Lawyers in Cartersville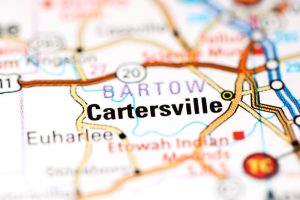 When you're seriously injured in an accident someone else caused, the cost of medical visits, surgeries, procedures, long-term care, and mental health support you need can add up quickly. Many people injured in accidents are also left unable to work, even temporarily, which only worsens the helplessness they may feel.
If someone else's careless behavior injured you, don't feel like you have to "go it alone." At the Cartersville, GA law firm of Jonathan R. Brockman, P.C., we help people just like you pursue the justice and financial compensation they deserve. As we investigate the accident and build your case, you can focus on recovery and returning to your previous quality of life.
Call us today at (770) 205-8827 for a free initial case review with one of our personal injury attorneys.
Types of Personal Injury Cases We Handle
The four lawyers of Jonathan R. Brockman, P.C. have years of combined experience in personal injury law, and we have successfully earned six-figure and even multimillion-dollar awards and settlements for our clients in a variety of different personal injury cases. Some common types of cases we work with include:
Compensation in Cartersville Personal Injury Cases
The expenses you incur as you recover from your injury do not have to be a burden. Our attorneys have years of experience in assessing injuries and losses our clients bring to us. We might work with subject-matter experts, as well, to determine the ideal amount of compensation you deserve.
You may be eligible for compensation called "special damages" for various injury-related losses, such as:
You might also be eligible for general damages, which provide compensation for intangible losses you've suffered due to the accident, such as:
Pain and suffering, which includes physical and mental stress from the injury
Permanent disability
Disfigurement
Physical impairment
Diminished quality of life
Services Our Firm Offers
The team at Jonathan R. Brockman, P.C. includes a former insurance defense lawyer. We know the tactics of the "other side" and take a comprehensive approach to each personal injury case we build. Our attorneys and staff work together to advocate for you from start to finish and perform the following services for our clients:
Investigating the accident to determine the facts of the case
Identifying people or parties who may be liable for the accident
Determining the best and fairest amount of compensation to pursue
Gathering proper documentation for your injuries and losses
Collaborating with experts to build convincing arguments for your side
Working with insurance companies, including filing claims and negotiating settlements
Going to trial (if ultimately necessary) to fight for you before a judge/jury
Deadline to File a Personal Injury Suit in Cartersville, GA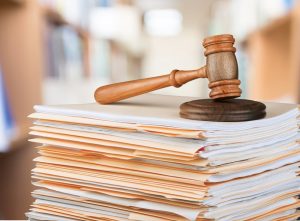 In Georgia, how much time you have to file a lawsuit depends on the kind of case you are taking to court. Section 9-3-33 of the Georgia Code is the statute of limitations. This law dictates the time period you're allowed to file a lawsuit against the at-fault party in your case. Under this law, you have two years from the date of the accident to file a personal injury suit. If you wait to file until after the deadline has passed, it is likely that the court will dismiss your case, and you will lose your right to demand compensation for your injuries.
For personal injury suits involving medical malpractice, the deadlines are more complicated. Under Section 9-3-71, you generally have two years to file a lawsuit from the date of a malpractice-related injury. However, the court may apply a different deadline for certain forms of negligent behavior or extend ("toll") the two-year general deadline under certain conditions. Even if your case meets the legal criteria to toll the statute of limitations, you still have five years to file your suit. It is best to consult an attorney about the proper deadlines for your specific case.
There are various steps that should be completed before filing a personal injury lawsuit, including investigations and settlement negotiations. The earlier you and your legal team can begin building the case for your compensation, the better your chances of obtaining a full and fair settlement.
Contact Our Cartersville, GA Personal Injury Attorneys
If you were injured through no fault of your own, you deserve the help of a powerful team of advocates. Contact Jonathan R. Brockman, P.C. at (770) 205-8827 today for a free consultation.