When an accident happens, you want an experienced and compassionate Peachtree City personal injury attorney at your side. If you're injured in an accident that was caused by someone else's risky behavior or negligence, you may be entitled to compensation.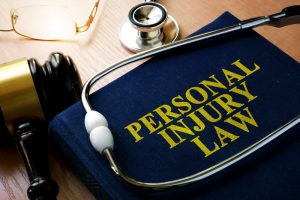 This can be a challenging time in life, and you should not have to face it alone. Our legal team understands the emotional, physical, and financial burden that happens after a severe personal injury. Compensation does not negate the damage, but it can help pay medical costs and daily expenses when you're unable to work.
Georgia has a statute of limitations. This is the time limit you have to file a personal injury lawsuit and recover damages. In Georgia, that time limit is two years from the date of the accident. If you failed to file your lawsuit within this time, you may relinquish your right to sue the at-fault party who caused your injury.
Two years may seem like a long time, but it passes quickly when you must negotiate with the at-fault party's insurance company and gather evidence to support your case. Contact Jonathan R. Brockman, P.C. today at (770) 205-8827 for a free consultation. We'll discuss how we can help protect your rights and fight for fair compensation.
How a Peachtree City Personal Injury Lawyer Can Help
If you are injured due to someone else's negligence, you should at least speak to an attorney about your claim. In some instances, the at-fault party's insurance company will send an insurance adjuster to ask you questions and potentially offer compensation for your damages.
The first offer is usually not fair compensation. Insurance adjusters are skilled negotiators, and they seek to protect the finances of their company. When they know you have limited knowledge of the law, they may deliberately delay settling your claim or lower the amount they offer.
The longer negotiations are delayed, the higher the chance you will be discouraged and run the clock out on filing an injury lawsuit. Your legal team at Jonathan R. Brockman, P.C. can advise you about the evidence that needs to be collected to support your claim, negotiate with the insurance company on your behalf, or fight for your rights in court if fair compensation cannot be negotiated. Don't let an unexpected accident or injury destroy the life you've built for yourself and your family. Contact us today.
Types of Compensation Available
The value of your injury claim may be limited by the liability limits of the at-fault party's insurance policy. Even if your medical expenses are higher, the insurance company does not pay more than the policy limit. If you were the victim of an accident caused by someone else, you may be entitled to the following kinds of compensation:
Types of Cases We Handle
If you were involved in an accident that was not your fault, you want an experienced and skilled injury lawyer to represent your rights. There are many areas of personal injury law. It is crucial that your attorney understands the nuances in the case law that pertains to your situation. This helps during negotiation with an insurance company or presenting your case before the court. Our legal team has experience in the following areas:
Traumatic accidents can result in different types of injuries. These can include mental, emotional, physical, and/or psychological injury. Some injuries are immediately apparent after an accident. However, some may take hours or days to show up, such as a back injury or post-traumatic stress disorder (PTSD).
It is crucial to receive medical attention immediately after an accident. This helps document your injuries and demonstrates to the at-fault insurance company or court your intention to maintain your health. Several types of injuries that may follow an accident can include:
Broken bones
Kidney damage
Burns
Catastrophic injury
Cuts and lacerations
Torn or ruptured ligaments and tendons
Soft tissue injury
Heart attack
Internal injuries
Nerve damage
Psychological injury, including PTSD
Neck or back injury
Spinal cord injury
Concussion
Traumatic amputation (loss of limb)
You Deserve Compensation for Your Injury
In a personal injury claim, you may be entitled to compensation. You may incur emotional, physical, and financial losses. The Peachtree City injury lawyers of Jonathan R. Brockman, P.C. have decades of experience as accomplished negotiators and skilled litigators. During your initial free consultation, we'll review the details of your case and determine your best legal options.
We'll answer your questions and advise you on your next best steps. If you choose to hire us, we'll begin work immediately. Contact our office today at (770) 205-8827 to schedule your initial free consultation with Jonathan R. Brockman, P.C..