Helping Injured Individuals in Carroll County
When you are injured through no fault of your own, you may feel trauma and confusion as you work to recover from that injury, whether it was from a slip and fall, an auto accident, an incident at work, or another circumstance. The devastating effects of your injury may last for months, years, or even a lifetime, depending on the severity.
Suffering a personal injury is never easy. You're likely facing a never-ending stream of medical bills, and you may also be feeling the strain of not earning a paycheck, if you can't work due to your injuries. The experienced Carrollton, GA, personal injury attorneys at Jonathan R. Brockman, P.C. are passionate about helping those who have been injured due to the carelessness or recklessness of others, and we'll dedicate ourselves to your case.
Our attorneys have decades of experience successfully navigating the most complex of personal injury cases. You can rest assured that our award-winning personal injury lawyers will use everything in their arsenal to fight for your case and work toward getting you the compensation you deserve. Contact our Carrollton personal injury attorneys today at (770) 205-8827 to get started on your first, free consultation so we can discuss your case.
Types of Personal Injury Cases We Handle
At Jonathan R. Brockman, P.C., our Carrollton personal injury lawyers have taken on just about every type of personal injury claim imaginable. No matter the circumstances of your case, we'll leverage the full scope of our team's knowledge and resources and work efficiently to recover the compensation you need to move forward in your life.
The types of personal injury cases we most often handle in Carrollton, GA include, but are not limited to:
"No matter the circumstances of your case, we'll leverage the full scope of our team's knowledge and resources and work efficiently to recover the compensation you need to move forward in your life."
Schedule Free Case Review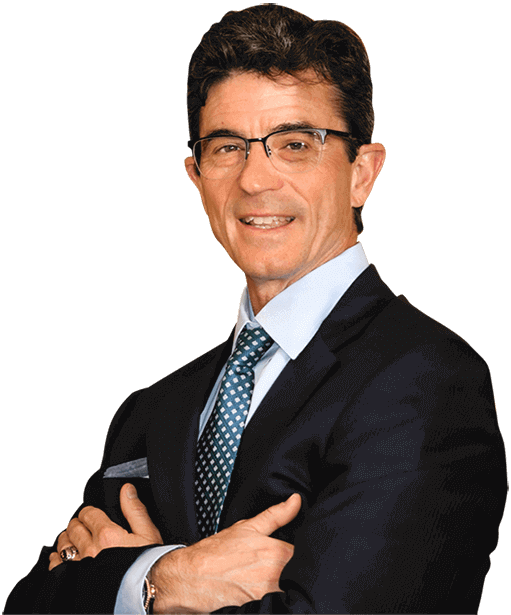 Proving Negligence in Georgia
In order to win a personal injury claim in any state, some type of negligence on the part of the other person has to be proven. There are generally four elements of negligence that must be proven by the plaintiff:
Duty: The defendant owed you a duty of care (for example, drivers owe a duty of care to every other vehicle on the road).
Breach of duty: The defendant failed in their duty, through wrongdoing, acting inappropriately, or a failure to act.
Causation: The defendant's actions caused the accident to occur.
Damages: The plaintiff was injured and incurred damages as a result.
There are two basic types of negligence doctrines: comparative and contributory. In Georgia, we follow a modified comparative approach. This means you as the plaintiff must prove that you hold less than 50 percent of the blame for your personal injury, and if you do have any fault assigned to you, then your award will be reduced by that percentage.
In other words, say you are awarded $250,000, but you are assigned 20 percent of the blame—your damages would then be reduced to $200,000. Your personal injury lawyer will work tirelessly with you to try and get the maximum compensation for your claim.
Forms of Compensation You May Be Entitled To
In a personal injury claim, there are different forms of compensation that you, as the plaintiff, may be entitled to if you can adequately prove negligence. These may include:
Lost wages: If you are injured, you may need to miss work to either have your injury treated or recover from it, which means you are losing pay. You can claim your lost wages as well as any potential future lost wages if the injury is long-term or permanent, and you cannot resume former job duties.
Medical bills: This can include doctor visits, hospital bills, surgery costs, rehab facility bills, and much more. You may also claim a future estimate of medical costs if the injury is lifelong, such as a spinal cord injury.
Personal property damage: In an auto accident, your vehicle more than likely sustained extensive damage. You can include this in your claim as well.
Pain and suffering: It is hard to place a monetary value on the toll this accident has taken on you. Pain and suffering is also referred to as a type of non-economic damage, and in Georgia, there is no cap on how much you may receive in this category.
Why You Need a Lawyer for Your Personal Injury Claim
While you may think your personal injury claim is fairly straightforward, there are many complexities and nuances to the law. The other party in your case may use those to their advantage, leaving you totally blindsided. Having someone in your corner who knows the law cover-to-cover can help prevent that from happening.
Your lawyer will be looking out for you and only you, whereas insurance companies are only looking for ways to pay out the minimum amount possible in all situations. A personal injury attorney will fully investigate your case to gather crucial evidence to build a strong case on your behalf. They'll also skillfully spearhead all communication with the insurance companies to ensure that you are getting fair compensation. They'll also be fully prepared to take your case to court, if needed, to get the compensation you deserve.
Frequently Asked Questions About Personal Injury
At Jonathan R. Brockman, P.C., our legal team takes on many personal injury cases, and we often get asked specific questions, such as:
What if I think I don't really have a case?
Even if you have the slightest bit of doubt about your case, it never hurts to at least call for a free consultation. The consultation is of no obligation to you, and the lawyer can listen to the details of your personal injury and provide legal advice about what you should do.
How much time do I have to file a personal injury claim?
In Georgia, we have a two-year statute of limitations on personal injury claims, meaning you have two years from the date of the accident to file your personal injury lawsuit. Your lawyer will work quickly to assemble all the needed evidence so that your claim is filed on time.
Will it take a long time to settle this case?
There is no set answer to this question, as each case is different. Your attorney will work with all other parties to try and solve the issue before it goes to court, but if the case has complexities or other issues, it could take longer to reach a settlement that provides you with maximum benefits.
For the past three decades, the attorneys at Jonathan R. Brockman, P.C. have helped countless personal injury victims and have won millions in settlement and verdicts on behalf of clients. We'll work with you each step of the way to help you through your case and this trying time in your life. If you are suffering from a personal injury and are not sure where to turn, we can help. Our attorneys can handle cases across Carroll County, including Villa Rica, GA. Call us today at (770) 205-8827 to schedule your free consultation with one of our team members.