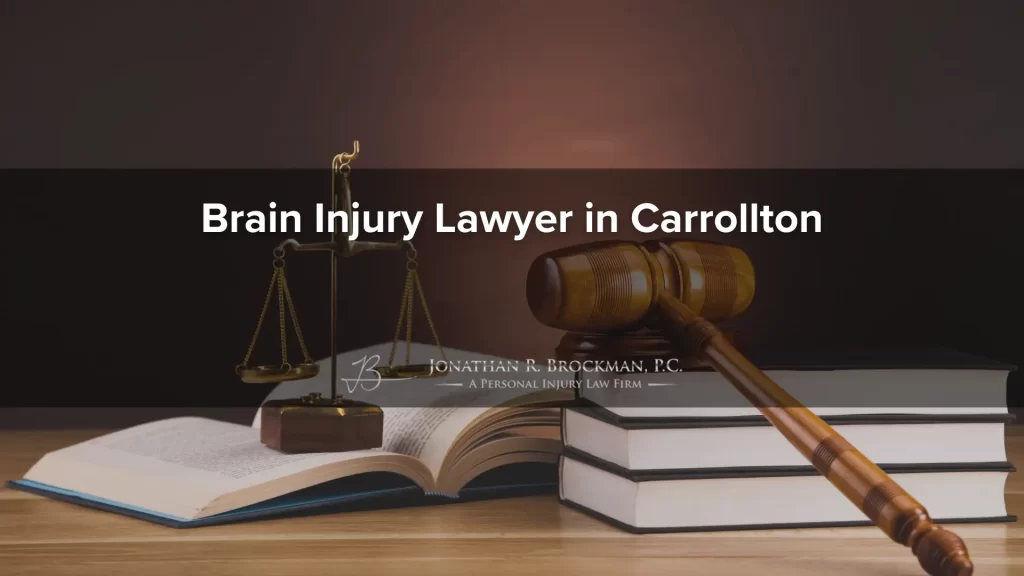 If you or a loved one has suffered a brain injury due to someone else's negligence or wrongdoing, you have the right to seek justice and compensation. You need effective legal representation to protect your rights and interests. Our dedicated brain injury lawyers in Carrollton can help you pursue financial relief for your medical bills, lost wages, and other losses related to your injury. We have experience handling various brain injury cases and holding at-fault parties accountable for the harm they have caused.
Contact Jonathan R. Brockman, P.C. today for a free consultation with a dedicated brain injury lawyer in Carrollton, Georgia. Call us at 770-205-0933 to get started.
What Is a Brain Injury?
A brain injury, also known as traumatic brain injury (TBI), is a disruption in the brain's normal function. A blow, bump, or jolt to the head or a penetrating head injury can cause a traumatic brain injury. Brain injuries can vary from mild (a temporary change in mental status or consciousness) to severe (an extended period of unconsciousness or amnesia after the injury).
Common types of brain injuries include:
Concussions, which are often caused by a direct blow to the head and result in temporary unconsciousness
Contusions or bruises on the brain caused by an impact to the head
Diffuse axonal injury, which results from shaking or strong rotation of the head
Penetrating injury, which occurs when an object penetrates the skull and enters the brain tissue
Common Causes of Brain Injuries
Brain injuries can result from various incidents, many of which involve the negligence or wrongdoing of another party. You may be eligible for compensation if you or a loved one has suffered a brain injury due to any of these causes or others not listed. Our skilled team of brain injury lawyers in Carrollton can help you navigate this complex process and fight for your rights.
Some of the most common causes of brain injuries include:
Car accidents – High-impact crashes can cause severe head trauma leading to brain injury.
Falls – Falls from heights, slip and fall accidents, and trip and fall incidents can all lead to brain injuries, especially in older adults.
Sports injuries – High-impact and high-speed sports such as football, boxing, and other recreational activities can result in traumatic brain injuries.
Violence – Assaults, gunshot wounds, and child abuse are unfortunate but common causes of brain injuries.
Workplace accidents – In specific industries, particularly construction and transportation, workers are at high risk for traumatic brain injuries due to falls, falling objects, or equipment malfunction.
Explosions and combat injuries – Military personnel are often at risk of brain injuries from explosions in combat zones.
How Is a Brain Injury Treated?
Brain injury treatments can range from medication and rest to surgery and intensive physical therapy. The appropriate treatment depends on the severity and type of injury.
Mild TBI – Treatment often involves rest and medication to relieve symptoms, such as headaches. You may need regular follow-ups to ensure a full recovery.
Moderate to severe TBI – These injuries may require immediate emergency care, potentially including surgery to minimize damage to the brain. Rehabilitation therapy may be necessary after initial treatment.
What Compensation is Available in a Brain Injury Case?
People who suffer brain injuries may be eligible for compensation to help with the expenses resulting from their injury. If you are successful in your brain injury case, you could seek compensation for the following losses:
Medical expenses, including past, present, and future medical bills related to treating the injury, such as hospital stays, doctor's visits, surgeries, diagnostic tests, medications, and mobility equipment
Lost wages or loss of income if you cannot work while healing from your injury or cannot return to your job due to disability or impairment
Pain and suffering, including physical discomfort and emotional distress caused by your injury
Life-care expenses associated with necessary assistance performing daily tasks or alterations to living conditions due to disability
Loss of enjoyment of life if you cannot participate in hobbies or activities that you enjoyed before the injury
Read more: Are Therapy Costs Included in My Special Damages Compensation?
How Can a Lawyer Help My Brain Injury Case?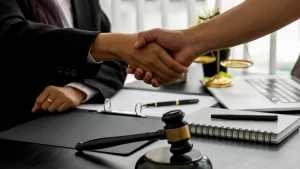 Working with a skilled Carrollton personal injury lawyer can significantly improve your chances of receiving the compensation you deserve. At Jonathan R. Brockman, P.C., we understand how a brain injury can impact your life and will aggressively fight for your right to compensation. Our compassionate and results-driven legal team can help your case by:
Evaluating your case for free – We can assess your case and determine the best course of action based on the specifics of your injury and how it happened.
Collecting evidence – We will gather and preserve the necessary evidence to identify who is liable for your injury and prove negligence on the part of the responsible party.
Securing expert testimonies – We have the resources to hire experts in the medical field who can testify to the cause and severity of your injury and how the injury will impact you in the future.
Calculating the total value of your losses – We will consider your past, present, and future expenses related to your injury to seek the compensation you need.
Negotiating with insurance companies – We'll handle the insurance companies, taking the stress off you and ensuring they don't minimize or dismiss your claim.
Representing you in court – We will represent your interests at trial to help you pursue the maximum compensation if the insurance company or other party refuses to settle for a fair amount.
Contact Our Brain Injury Lawyers in Carrollton Today
Brain injuries can have life-altering consequences for an individual and their family members. As experienced brain injury lawyers in Carrollton, Jonathan R. Brockman, P.C. aims to ease your burden by pursuing the compensation you deserve for your injury and other losses. We can handle all the legal details so you can focus on healing and moving forward with your life. You do not have to face this challenging time alone.
Contact our office today at 770-205-0933 or contact us online to get started with a free, confidential consultation.