Spinal cord injuries, even minor ones, can have serious long-term complications. If you didn't cause the accident that injured you, you could be eligible for compensation from the party responsible. Often, victims can file a personal injury lawsuit for money for their medical bills, pain and suffering, and other losses.
A Carrollton spinal cord injury lawyer can explain your legal options in a free consultation. Whether your injury occurred in Carroll County, near Atlanta, or near the Alabama state line, we can help.
Contact Jonathan R. Brockman, P.C. today at 770-205-0933 to learn more.
Common Types of Spinal Cord Injuries
Spinal cord injuries often happen in car wrecks, falls, or sports. Other causes include surgical complications and penetrative physical damage, like a gunshot.
Spinal cord injuries fall into two classifications: complete and incomplete. This distinction is based on how much sensation the injured person has lost below the level of injury.
A complete injury means the person has lost all body sensation and control below the injury level. Victims are paralyzed, may be unable to live independently, and need an in-home caregiver or nursing home care.
Incomplete injuries are those in which the person still has some sensation and control below the level of the injury. There are varying degrees of incompleteness, and some could result in paralysis.
Levels of Spinal Cord Injuries
Spinal cord injuries are classified into four levels based on the part of the spine the damage is.
Cervical spinal cord injury: Damage to the part of the spine from the top of the shoulders to the neck and head. These are often the most severe spinal cord injuries because this part of the spinal cord affects most of the body.
Thoracic spinal cord injury: Damage to the part of the spine between the upper chest, the middle of the back, and abdominal muscles. This portion of the spinal cord affects the breathing, balance, and posture muscles.
Lumbar spinal cord injury: Damage to the spine in the lower back area. Victims may require braces to walk or need a wheelchair. Leg, hip, and lower back mobility is often impacted.
Sacral spinal cord injury: Injury to the portion of the spine above the tailbone. These injuries affect the hips, groin, backs of the thighs, buttocks, and perineal area. The pelvic organs, including the sex organs, bladder, and bowel, are controlled by this portion of the spine.
Georgia Laws Affecting Personal Injury Cases
The statute of limitations allows two years from the date the injury occurred to file a lawsuit for an injury.
Georgia is a modified comparative fault state. That means that if you are less than 50 percent responsible for the accident that caused your injury, you can obtain compensation for your losses. However, your award will be reduced by your percentage of fault for the accident.
For example, if a jury determines that you were 25 percent at fault for the accident, the trial judge would reduce your award by 25 percent. If your compensable losses were $40,000, your award would be reduced to $30,000.
Compensation Available in a Spinal Cord Injury Case
Victims can demand economic and non-economic compensation for their injuries. Economic compensation covers the tangible losses from your accident, such as:
Medical treatment, including surgery, hospital stays, doctor visits, and prescription medication
Durable medical equipment, like a wheelchair or braces
Lost wages if you missed work due to your injury
Loss of earning potential if you can no longer continue in your job due to your disability
Rehabilitation, like physical or occupational therapy
Modifications to your house or vehicle to accommodate your changed abilities
Cost of in-home health care or nursing home accommodations
Non-economic compensation covers intangible losses. Spinal cord injuries can have an enormous impact on your quality of life. Many victims live with chronic pain. Your non-economic compensation could include:
Pain and suffering from the injury
Mental distress or emotional trauma
Loss of enjoyment of life
Loss of companionship or consortium
It's not uncommon for people with a spinal cord injury to develop mental health problems after the accident. Someone rendered permanently disabled may develop depression or anxiety in relation to their changed abilities. Your lawsuit can also include compensation to cover mental health treatment for accident-related conditions.
The Cost of a Spinal Cord Injury Can Change Your Life
The lifetime cost of a spinal cord injury can easily run into the hundreds of thousands or even millions of dollars if you're left permanently paralyzed. Medical treatment, surgery, and rehabilitation can be expensive. People who require accommodations in a skilled nursing facility could pay an average of $7,000 per month for accommodations and services.
How a Lawyer from Jonathan R. Brockman, P.C. Can Help with Your Spinal Cord Injury Case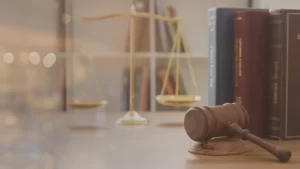 A Carrollton spinal cord injury lawyer from Jonathan R. Brockman, P.C. can file your personal injury claim or lawsuit and build a convincing case against the at-fault party. This involves investigating and gathering evidence to prove the at-fault party was negligent and that their negligence caused the accident.
Other specific ways that a lawyer can help you include:
Negotiating with the defendant's insurance company for a fair settlement
Offering advice about whether a settlement offer represents the true value of your case
Arguing your case in court before a judge and jury if a settlement can't be reached
Answering your questions and providing support during the process
Call Today for a Free Consultation
Do you need to learn more about how our legal team can help you? Contact Jonathan R. Brockman, P.C. today by calling 770-205-0933. You can talk with one of our seasoned Carrollton spinal cord injury lawyers.
FAQS
Our clients often ask questions like these:
How much does a lawyer cost?
Our attorneys work on a contingency fee basis and assess legal fees only if we win your case. You'll pay nothing upfront, and our fees will be an agreed-upon percentage of your compensation.
Will I have to go to court to get a settlement?
Maybe. Many cases are settled out of court in negotiations with the other party. A court trial is an option if a settlement can't be reached.
How long will it take to get a settlement for my spinal cord injury?
You won't be able to enter into a settlement agreement until your medical condition is stabilized. After that, it can take several months to arrive at a fair settlement. If your case goes to trial, it could take a year or more to conclude.