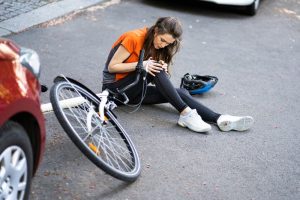 If you were injured in a bicycle accident in Carrollton, Georgia, that wasn't your fault, you might be entitled to compensation. The Jonathan R. Brockman, P.C. bicycle accident attorneys in Carrollton have represented many clients after frightening bike crashes that injured them. With our assistance, these brave victims have been able to pursue compensation from the at-fault driver to help them through their recovery.
The League of American Bicyclists has recognized Carrollton as a Bicycle Friendly Community, but still, many bicyclists face dangerous situations caused by distracted, irresponsible vehicle drivers. If a negligent driver caused your accident, the bicycle crash attorneys at Jonathan R. Brockman, P.C. could help you pursue the compensation you deserve and hold them responsible for their negligence. You should not have to suffer financially because of someone else's wrongdoing.
Contact Jonathan R. Brockman, P.C. today at 770-205-0933 for a free consultation with a Carrollton bike accident lawyer.
Why Do Bicycle Accidents Happen?
Many bicycle accidents happen because of someone else's negligence. In Georgia, the law dictates that other drivers treat bicycles as just another vehicle. Therefore, vehicle drivers and bicyclists owe one another a duty of care to follow traffic laws rules and exercise caution to avoid accidents. When a vehicle driver fails to uphold their duty to fellow road users, terrible accidents can occur.
The most common causes of bicycle accidents include the following:
Failure to yield the right-of-way
Failure to provide three feet of buffer for bicycles
Failure to check blind spots before turning, merging, or backing up
Failure to obey traffic lights or signs
Aggressive driving
Vehicle malfunctions, such as brake failure
Roadway hazards
Common Injuries Sustained in Bike Crashes
Bicyclists often experience more severe injuries than vehicle occupants in bike-on-car accidents. That's because bicyclists have little protection besides protective clothing and helmets. Common injuries that bike accident victims suffer include the following:
Bone fractures
Soft tissue injuries
Facial and dental injuries
Disfigurement
Road rash
Concussions
Head and neck injuries
Back Injuries
Internal bleeding and organ damage
Crush injuries
Amputations
Traumatic brain injuries
Spinal cord injuries
How to Pursue Compensation for Bicycle Accidents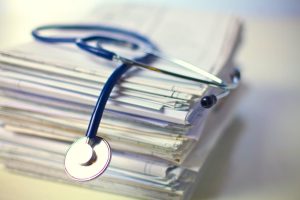 If someone else is to blame for your bicycle accident injuries, how can you seek compensation from them? The first step is to hire an experienced bicycle accident attorney who can guide you through the complicated legal process. Your attorney will investigate your case and gather evidence. Essential evidence in bike crash cases may include the following:
Photographs of the accident scene, your injuries, your bicycle, and the other vehicle or vehicles involved
Surveillance video of the accident occurring, if available
The police officer's crash report
Eyewitness testimony about the accident
Expert testimony about how bike accidents occur, the long-term consequences of your injuries, or other challenging matters
Work records demonstrating your inability to work
Once your attorney has developed a compelling case, they will discuss your legal options with you. Typically, the first option is to file a claim with the at-fault driver's insurance company. Your attorney may need to negotiate with the company to arrive at a fair settlement. If an agreement cannot be reached, your attorney can file a lawsuit against the at-fault driver. At this point, they may be more motivated to settle to avoid a trial. If they still refuse to settle for a reasonable amount, your case may go to trial.
At trial, your attorney will present your case to a judge or jury. Your attorney must show that it's more likely than not that the defendant acted negligently. If the court agrees with your attorney's presentation of the facts, they will order the at-fault party to pay compensation for your accident-related losses.
Compensation for Bike Accident Victims
By filing a bike accident claim or pursuing a personal injury lawsuit against the at-fault driver, you may be able to recover compensation for the following crash-related losses:
Medical expenses, including emergency room care, doctor's visits, physical therapy, medication, medical devices and equipment, and surgery
Lost wages from time missed at work due to your injuries
Loss of future earning capacity if your injuries result in long-term disability
Disfigurement
Loss of enjoyment of life
Loss of consortium
What to Do After a Bicycle Crash in Carrollton
If you were involved in a bicycle crash in Carrollton, here are some steps you should take to protect your health and your right to compensation:
Call 911 – Even if the accident is minor, you should call 911. Bicycle accidents frequently involve someone else's negligence, and a crash report will be critical to documenting the contributing factors to and responsible parties for an accident.
See a doctor – Many bike accidents result in severe injuries for the bicyclist, so you should see a doctor immediately. Now is not the time to act tough. You need medical attention to diagnose and properly treat any injuries. Furthermore, your medical records will help prove your case.
Gather evidence – Evidence is key to proving that the at-fault driver was negligent. Gather evidence at the accident scene and continue to gather any evidence that is accident-related in the days and weeks to come. Examples of evidence include photos, videos, eyewitness testimony, medical records, and crash reports.
Consult a bicycle crash attorney – Most bike accident victims are not lawyers, so you need to consult with one after an accident. An experienced attorney can represent you in your claim for compensation from the at-fault driver.
Contact a Jonathan R. Brockman, P.C. Bike Accident Attorney in Carrollton Today
If you were injured in a bike accident, the Jonathan R. Brockman, P.C. Carrollton personal injury attorneys that specialize in bike accident cases stand ready to represent you in your claim against the at-fault driver. We understand the physical, financial, and emotional toll a bike accident can have on your life. We will fight to pursue maximum compensation to fully fund your recovery.
Call Jonathan R. Brockman, P.C. today at 770-205-0933 to schedule a free case evaluation with one of our Carrollton bicycle crash lawyers.
Related posts: