What Not to Say to an Insurance Adjuster
Posted on Saturday, November 20th, 2021 at 3:31 pm
After an accident, insurance company representatives will contact you to try to investigate your accident. To protect your rights and your ability to seek full and fair compensation for your injuries, there are some things that you should refrain from saying to them.
What Is an Insurance Adjuster?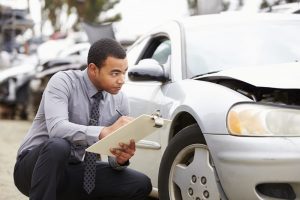 Insurance adjusters are employed by insurance companies. Their job is to investigate accident claims. They will try to determine who was at fault for the accident, whether to approve or deny the claim and will decide on the amount of compensation they are willing to offer an accident victim. It's important to understand the role of an insurance adjuster and their objective on behalf of their employer, the insurance company.
Insurance companies, despite offering benefits to their policyholders, are businesses with a sole focus on their bottom line. This means their primary concern is their ability to make a profit and keep as much of that profit as possible. To do so, they collect premiums (payments made by policyholders for insurance coverage that the insurance companies are supposed to provide), while limiting the amount of money leaving the company in payments. A large portion of the money they pay out is for insurance claims filed by policyholders.
So, when an insurance adjuster investigates an accident, their objective is often not to help an accident victim in their time of need. It's to try to reduce any potential compensation you may be owed for your claim. Insurance adjusters will try to find evidence contained within your claim that they can use an excuse to either deny your claim or limit the amount of compensation the insurance company will pay you for your injuries.
What You Shouldn't Say to an Insurance Adjuster
Another way that insurance adjusters try to limit your compensation is by using tactics when speaking to accident victims during the investigation process. The following are examples of phrases and statements that you should refrain from using or answers you should respond with to common questions that an insurance adjuster may ask you.
"I'm sorry", "I should have…", or any other variation of apologizing or accepting fault. These may be the main phrases you should refrain from saying to an insurance adjuster. Accepting fault or apologizing for an accident will give the insurance adjuster a valid reason to deny your claim or significantly reduce your compensation. If you are deemed to be responsible for an accident or a portion of the accident, you may not be entitled to any compensation or your compensation may be reduced.
"I didn't see…" Even if you're speaking candidly, you don't want to say anything that may lead the insurance adjuster to think that you weren't paying attention when the accident happened or that you were distracted at the time of the accident. Even a statement like, "The car came out of nowhere" can cause the insurance adjuster to think that you weren't attentive while driving. This can give an insurance adjuster a reason to deny your claim or reduce your compensation by concluding that, because you were distracted, you were actually at fault for the accident.
"Can I record your statement?" – You should answer "no" to this question from the insurance adjuster. Any recording of your statement will be sifted through to find evidence to deny your claim or reduce your compensation. Additionally, the insurance company may be able to use a recording of your statement against you during the negotiation process or in court during litigation.
"I think…" You only want to provide information about your accident that you know for certain when speaking to the insurance adjuster. In fact, the fewer details you provide, the better. If you can't remember a detail, simply state, "I don't remember." It's better to not provide an answer to a question you don't know or to volunteer information that you're unsure of. If an insurance adjuster determines that the information you provided was inaccurate or slightly off base, they will use that discrepancy to question the validity of your claim.
"Will you accept this offer for…?" – Answer "no" or "I decline" to any settlement offered to you by an insurance adjuster. Oftentimes, insurance adjusters will reach out to accident victims as soon as possible in hopes of communicating a settlement offer to them before they've been able to hire an attorney. This is because usually, the first settlement offer an insurance adjuster gives an accident victim is a low-ball one; an offer that is worth much less than your injury claim is worth.
Once you hire an accident attorney, your attorney will determine the true value of your claim and will negotiate on your behalf to obtain compensation that is equal to or worth more than your claim. Insurance adjusters hope they can entice you with an offer for any compensation before you've had an opportunity to learn about the true value of your claim from an accident attorney.
Call Us for Help
If you or someone you love has been injured in a vehicular accident because of someone else's actions, you have rights and may be able to recover money for your injuries and losses. The car accident attorneys of Jonathan R. Brockman, P.C. can help you seek the maximum compensation that you may be entitled to. Call us today at (770) 205-8827 or contact us online to schedule a free consultation.
Read more: How to Scare an Insurance Adjuster