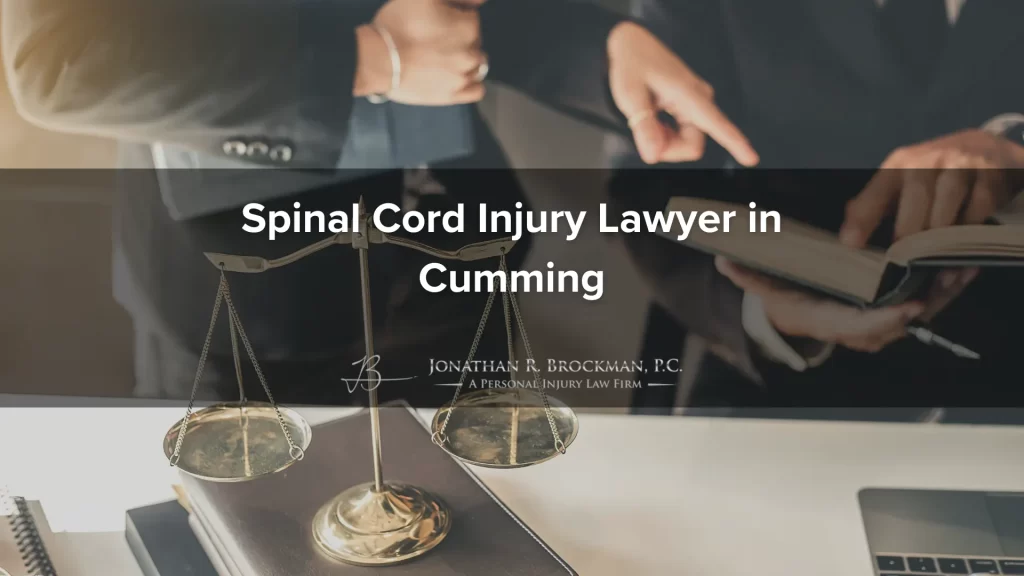 If you've suffered spinal cord damage in an accident in Forsyth County, a Cumming spinal cord injury lawyer from Jonathan R. Brockman, P.C. can help. You may be eligible to demand compensation from the party that caused the accident by filing a personal injury lawsuit.
If you're facing mounting medical bills from treating your injury or cannot work because you're now disabled, give us a call at 770-205-8827. Jonathan R. Brockman, P.C. offers a free consultation with an attorney where we can talk about how we can help you pursue the money you need for your injuries and losses.
Laws Affecting Your Georgia Spinal Cord Injury
Georgia is a modified comparative fault state for personal injury cases. This means that an injured person can only get compensation if they are less than 50 percent at fault for the accident. You are ineligible for compensation if you were more than 50 percent responsible for the accident. This rule is binding on courts, but insurance adjusters will take it into consideration when making settlement offers.
In addition, your compensation will be reduced by the percentage of your contribution to the accident. If you have $50,000 in compensable expenses but were ten percent responsible for the accident, you'll only be entitled to $45,000.
Another law that matters is Georgia's statute of limitations. This law allows two years from the date of injury to file a lawsuit against the at-fault party.
How Do Spinal Cord Injuries Happen?
A spinal cord injury can happen through either blunt or penetrative trauma. Some common accidents that can cause a catastrophic injury to your spine include:
An auto-pedestrian or auto-bicyclist collision
Sports injuries
Gunshot wounds
Falling from heights or slip-and-fall accidents
Any type of back or vertebral injury could have injured your spinal cord. It's critical to get prompt medical attention after an accident.
Spinal Cord Injuries Can Be Catastrophic
Spinal cord injuries are classified according to whether the damage is complete or incomplete. They're also categorized according to the level of the spine that is affected.
Complete spinal cord injuries are those in which there's a total loss of sensation and control below the level of the injury. The injured person is often paralyzed, and the long-term potential for a full recovery is minimal. Incomplete spinal cord injuries are those where the injured person still has some degree of sensation and control below the level of injury.
The effect of a spinal cord injury on your mobility and abilities depends on the severity and location of the injury. The four levels of spinal cord injuries are:
C1-C7: The cervical spine is the top part of the spine and extends from the head through the neck. A spinal cord injury here is usually the most serious form of injury, affecting mobility from the shoulders down. An injury above C4 may result in the need for breathing assistance.
T1-T12: The thoracic part of the spine goes from the shoulders through the bottom of the rib cage. The ribs attach to these vertebrae. A spinal cord injury here could affect the abdominal muscles and compromise the motion of the hands and arms.
L1-L5: The lumbar spine is below the thoracic spine. This is your lower back area. A spinal cord injury here could affect your ability to walk, the movement of your hips and legs, and bladder and bowel control.
S1-S5: The base of the spine is the sacrum, which connects to the hips and the coccyx. Depending on their severity, injuries here can affect your pelvic organs, reproductive organs, hips, and legs.
Long-Term Implications of a Spinal Cord Injury
If your spinal cord injury is severe, you might be unable to live on your own. Some people may require an in-home caregiver or home health care aide. Others may need a higher level of care, like that provided in a nursing home.
Your relationships and family dynamic may also change. You might be unable to be intimate with your partner or parent your children like you're used to. If you had an active job, paralysis could affect your ability to continue in that line of work. You could have to undergo vocational re-training to find different employment.
The extent and severity of your spinal cord injury and resulting disability will play a key role in the amount of your settlement or award.
How Can a Lawyer from Jonathan R. Brockman, P.C. Help Me?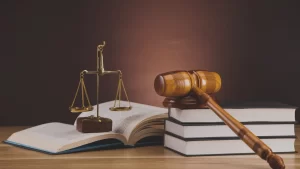 Our Cumming spinal cord injury lawyers fight for the rights of people injured by the wrongful acts of others. We sympathize with the pain you're going through, and we want to help you find justice. Some of the ways our legal team can help  include:
Evaluating the strength of your case
Gathering evidence to prove the at-fault party's liability
Offering legal advice based on your situation
Proposing a fair settlement with the insurance company
Negotiating on your behalf with the insurance company or in mediation
Representing you in arbitration or in court
Jonathan R. Brockman, P.C. Offers Free Consultations for Spinal Cord Injury Victims
Contact our Cumming spinal cord injury lawyers today at 770-205-8827 for a free case review. We're ready to get started on your case, so call now.
FAQS
These are among the questions we hear most often from our clients:
How much is my spinal cord injury worth?
The amount of your settlement often depends on the severity of your injury. If you're permanently paralyzed and cannot live independently, your compensation will be much greater than that of someone who recovers most of their pre-injury mobility.
Will I have to go to trial?
If we cannot reach a settlement agreement with the insurer, your best option might be to take the at-fault party to court. We can advise you of the likelihood of going to trial after investigating the accident.
What kind of compensation can I get in a spinal cord injury lawsuit?
When someone else injures you, you're entitled to compensation for medical care, lost wages from work, the cost of durable medical equipment, and any accident-related therapy required for your treatment. You can also demand money to compensate you for your pain and suffering and the impact of the injury on your life.
How much is a spinal cord injury lawyer?
Jonathan R. Brockman, P.C.'s personal injury lawyers work on a contingency basis. That means you pay nothing upfront, and we agree on a percentage of your compensation that we will take as our fee. If we don't secure a settlement for you, then we don't get paid.