Bicycle Accident Lawyers in Alpharetta
If you were injured in a bicycle accident that someone else caused, you need a dedicated bicycle accident lawyer who can pursue the compensation you need to get back on your feet and on with your life. Jonathan R. Brockman, P.C. has the legal team that Alpharetta bike accident victims turn to in their time of need.
Our attorneys understand the devastating consequences of a bicycle accident on your health, finances, and family. We have decades of legal experience and significant resources to dedicate to your case. We have successfully secured hundreds of thousands of dollars in compensation for your clients, and we can help you too. Let us handle your case while you focus on your recovery.
Call us at 678-213-2401 right now for a free case evaluation with a Jonathan R. Brockman, P.C. bicycle accident attorney in Alpharetta.
Types of Bicycle Accident Cases We Handle
The experienced attorneys at Jonathan R. Brockman, P.C. have helped many Alpharetta clients after the following types of bicycle accidents:
Intersection collisions – Intersections are frequent sites of bicycle accidents. Many drivers fail to yield the right-of-way to bicyclists, either because they do not see them or do not know that bicycles should be treated the same as every other vehicle under Georgia law.
Rear-end collisions – Distracted or inattentive drivers may rear-end bicyclists at red lights or stop signs. Rear-end collisions may also happen when a driver backs up and fails to check for bicyclists behind them.
Side-swipe collisions – Under Georgia law, motor vehicle drivers must provide at least three feet of distance between their vehicle and a bicyclist. Side-swipe collisions can happen when cars get too close to or fail to yield to a bicyclist.
Collisions with opened car doors – A driver who opens their car door without first checking for passing traffic could severely injure a bicyclist.
Collisions with pedestrians – Because bicycles are treated the same as a vehicle in Georgia, bicyclists must yield to pedestrians at crosswalks and intersections. Failure to do so could result in a collision. Furthermore, distracted pedestrians that abruptly step out in front of a bicyclist could cause an accident.
Common Causes of Bicycle Accidents in Alpharetta
Through our years of legal experience, we've learned that bicycle accidents are commonly caused by:
Distracted drivers
Failure to provide three feet of safe distance
Speeding
Failure to yield the right-of-way
Failure to check blind spots
Disobeying stoplights or stop signs
Fatigued drivers
Drunk drivers
Bicycle malfunction
Inclement weather
Roadway hazards
Bike Accident Statistics
Here are some bike accident statistics you should know:
According to the Georgia Department of Transportation Crash Data Portal, 736 bicycle-related crashes occurred in one recent year, resulting in 16 fatalities and 583 injuries.
Georgia Bikes, Inc. reports that most bicycle collisions with vehicles occur at intersections. Furthermore, a motorist's failure to yield caused 42 percent of bike-on-vehicle crashes.
According to the Georgia Governor's Office of Highway Safety, bike-on-vehicle crashes cost Georgia residents $17 million in hospital and emergency room visit charges in one year.
In one recent year, 44 percent of all bicycle crashes and 38 percent of all bicyclist serious injuries and fatalities occurred in just five counties, including Fulton County. That's according to reported data from the Georgia Governor's Office of Highway Safety.
How Our Bicycle Accident Attorneys Can Help
If you were injured in a bicycle accident, your focus should be on your recovery. But how can you recover when you don't have the resources to pay your medical expenses? The Jonathan R. Brockman, P.C. bicycle accident lawyers in Alpharetta can help you pursue the compensation you need to adequately fund your recovery. Our dedicated bike crash lawyers can assist with the following:
Gathering evidence about the bike accident
Quantifying the full extent of your accident-related losses
Evaluating and helping you understand your legal options
Negotiating with insurance companies for a fair settlement
Fighting for maximum compensation in court if necessary
How Much Is My Bicycle Accident Case Worth?
The compensation you may receive from a bicycle accident claim will depend on several factors, including the severity of your injuries and the extent of your accident-related losses. With the assistance of a skilled bike crash lawyer, you may be able to recover compensation for the following:
What Should I Do After an Alpharetta Bicycle Accident?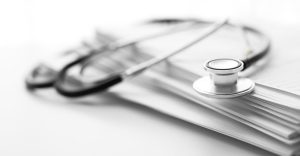 If you were injured in a bike accident, the Alpharetta personal injury attorneys at Jonathan R. Brockman, P.C. recommend you take the following actions immediately:
Get medical attention – After a bicycle accident is not the time to act tough. Get medical attention immediately. Bike accident injuries can be severe and worsen significantly without treatment. Whether you go to the emergency room, urgent care, or your doctor, see a medical professional.
Gather evidence – While prioritizing your safety, try to gather as much evidence as possible from the accident. For example, take photos of your bike, the accident scene, and the vehicle that hit you. Get contact information from the driver and any eyewitnesses. Make contemporaneous notes about how the accident occurred and what you think caused it.
Keep all records – Keep any documents related to the accident, including medical bills, health records, paystubs, and accident reports. If you receive any correspondence, including texts, letters, or phone calls, keep those records or make notes.
Consult a lawyer – As soon as you can, talk to a lawyer about your accident. An attorney can help you pursue compensation while you continue healing.
Contact Jonathan R. Brockman, P.C. Today to Speak with an Experienced Bicycle Accident Lawyer in Alpharetta
If you were injured in a bicycle accident, contact Jonathan R. Brockman, P.C. today to speak about your case.
Our experienced bicycle accident attorneys in Alpharetta are ready to listen and answer your questions. We understand how disruptive these accidents can be to your life. Let us handle the stress of an insurance claim or a legal case while you focus on what's most important: healing.
Call Jonathan R. Brockman, P.C. today at 678-213-2401 for a free consultation.
Related posts: