Four Mistakes to Avoid in Your Personal Injury Claim
Posted on Monday, August 1st, 2022 at 5:30 pm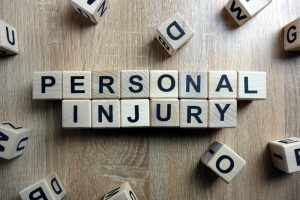 If you have been seriously hurt in an accident that wasn't your fault, this can be an overwhelming and confusing experience. Your injury may be due to any type of accident. In Georgia, motor vehicle crashes are the number one cause of injury deaths and the number two cause of visits to the emergency room and hospitalizations.
You may be wondering what to do next and how life will ever return to normal. This can be particularly distressing if you are out of work due to your injury.
First, you should get medical treatment. Next, you should hire a Georgia personal injury attorney from Jonathan R. Brockman, P.C.. In the meantime, here are four mistakes to avoid while you're healing from your injuries and preparing for your insurance claim or lawsuit.
Waiting Too Long to Seek Medical Attention
After an accident, it's critical that you receive prompt medical care. Only a doctor can determine whether you have been injured and diagnose your injuries. For the sake of your healing and recovery, this needs to happen as soon as possible. However, it's also crucial for the sake of your personal injury case.
If you wait too long to get medical attention, it could make it seem like you were not injured or that any injuries you received must not have been severe. The argument could be made that you were healthy enough to keep living your life without seeing a doctor. One of the things that will be considered in a personal injury case is whether you followed your doctor's orders for treatment and recovery. If you did not even see a doctor until some time had passed, this would not be in your favor.
Incomplete Documentation
When you see a doctor after an accident, you will begin to build documentation for your case. Your medical records will be used to establish a connection between the accident and your resulting injury. In addition to medical records and doctor's notes, other types of documentation will be gathered as evidence as well.
Depending on the type of accident, these documents may include a police report, any photos from the accident scene, any available dashcam video, and eyewitness statements. There will be an investigation to determine what happened during the accident. The more complete the documentation is, the better a picture can be constructed to demonstrate that you were the victim of someone else's wrongdoing.
When this documentation is incomplete or scarce, it will be much more difficult to build a strong case for you. To gather strong evidence, make sure the police are called to the scene of a motor vehicle accident, take photos or video, and get eyewitness statements from anyone who saw the accident. Keep copies of your receipts for any accident-related expenses, too.
Giving a Recorded Statement to An Insurance Adjuster
After an accident, you may be contacted by an insurance company. The representative may ask to speak with you on the phone. Insurance companies are known for using misleading tactics to try and take advantage of individuals who are unfamiliar with the process of pursuing compensation after an accident.
One way they may do this is by asking you to consent to make a recorded statement. The adjuster may try to get you to make say things that imply that you were at fault for the accident. When the adjuster calls you, refer them to your attorney. Don't speak with them until you have had legal advice.
Not Working with an Experienced Personal Injury Attorney
Pursuing compensation after an accident is a complex process. It may seem like you can save money by trying to handle it on your own without a lawyer. Usually, the opposite is true. You need an attorney who has demonstrated experience of successfully representing personal injury clients many times before.
They will be able to handle your entire case for you, including contact with insurance companies and negotiation of any settlement. Most cases are settled outside the courtroom. However, if negotiations are unsuccessful, you need a lawyer who will build the strongest case possible to fight for justice for you in court.
Call Jonathan R. Brockman, P.C. Now
If you've been injured because of an accident in Georgia that was caused by someone else, you may be entitled to receive financial compensation. You need to speak with an experienced personal injury attorney about your case as soon as possible. We can help you understand your options so you can make the best decision for your future.
Call us today at (770) 205-8827 to talk with a Georgia personal injury lawyer from the Jonathan R. Brockman, P.C. legal team.
Our compassionate lawyers in Fayetteville, Alpharetta, Atlanta, Cumming, and Carrolton are available for a free consultation with you. We've helped thousands of clients through this difficult process. Let us put your mind at ease; we can guide you through this ordeal.