What Documents Do I Need for My Truck Accident Claim?
Posted on Monday, June 20th, 2022 at 2:57 pm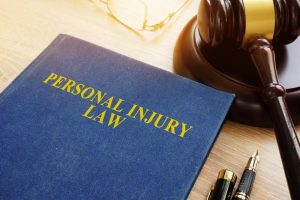 Unfortunately, you were involved in an accident with a large commercial truck that someone else caused, and you suffered serious injuries. You know you have the right to recover compensation for your injuries and other accident-related losses, and you want to establish the strongest case possible. You will want to document as much information as you can about the accident and its cause, and you will have to compile a variety of documentation, evidence, and other information as you move forward with your truck accident injury claim.
However, if this is the first time you've been involved in a crash that wasn't your fault, you may not know which documents are important and which ones aren't. What types of documents should you collect to support your claim?
The Documents You Will Need for Your Truck Accident Claim
Truck accident injury claims are typically more complicated than other vehicle claims because there are potentially more parties who might be liable for your injuries. These crashes require documentation, some of which can be difficult to obtain. In order to support your injury claim, you and your lawyer will need to compile the following documentation:
Police reports and witness statements – Depending on the accident scene and the number of responding officers and witnesses, there could be many different reports and witness accounts you will need to collect.
Medical records and expenses – You will need all documentation related to the medical treatment you received for your injuries. This includes any other related records, which can include therapy and rehabilitation records. You'll need to record your travel expenses, prescription costs, and documentation for any repair or replacement of personal items damaged in the crash.
A daily log of your experience – You can keep a journal where you document all the ways the accident and injury have affected your life on a daily basis.
Documentation of the accident scene – You should document the accident scene itself with photographs. If you're able at the time of the accident, you can take pictures with your phone of the area, being sure to capture both vehicles, the weather conditions, anything on the road, and your own injuries. If you're unable to take pictures at the time, send a friend to the scene at the same time of day that the accident occurred and have them take pictures for you. Do not post these photos online.
Investigative documentation – Either side may engage private investigators, and their reports may be required as evidence. There could also be other evidence, such as recordings of 911 dispatch calls and audio or video recordings of the accident from witnesses or traffic cameras.
Truck Driver and Truck Information
Truck drivers must have special licenses in order to legally operate their vehicles, and trucking companies are licensed and certified entities that are in the business of transporting goods and cargo across the United States and even internationally. It's a heavily regulated industry, which only adds to the amount of documentation that can help support your claim. Here's some of the additional documentation you will need:
Evidence that the driver is licensed and qualified – The truck driver should hold a current and valid CDL, and you may also obtain records regarding their training, hours of service, and more.
Vehicle maintenance records – You should obtain all records regarding the truck's maintenance history, especially if a mechanical problem with the truck itself led to the crash.
Black box information – Commercial trucks have black boxes similar to those found in airplanes. These devices record where the truck is, how fast it is going, what's going on with its engine and various systems, and other information.
Contact Jonathan R. Brockman, P.C. Today
The Georgia truck accident attorneys of Jonathan R. Brockman, P.C. have more than 70 years of collective experience successfully handling personal injury and wrongful death claims arising from commercial truck accidents and other vehicle crashes.
When you call us for your free consultation, we will sit with you and ensure that you understand exactly what you need to do. You can rely on us to help you obtain all the necessary evidence and documentation that will be vital to proving your claim.
Our lawyers have recovered tens of millions of dollars in awards and settlements for our clients throughout Georgia, and we will fight hard to you get the largest amount possible under the law.
Talk with us concerning your truck accident claim so that we can help you obtain and document all the evidence you need. You can call our office at (770) 205-8827, or you can schedule a free consultation through our website. Don't wait. Call now.