Five Questions To Ask Your Personal Injury Attorney
Posted on Wednesday, May 31st, 2017 at 7:27 pm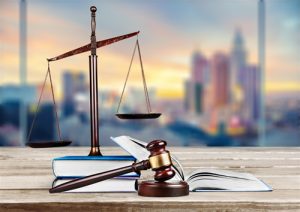 When you are injured because of the negligence of someone else, it can be confusing to know who you can turn to for help. After you get the medical attention that you need, a personal injury lawyer is often the next best step. However, with thousands of personal injury attorneys in Georgia, it may be challenging to find the right one for you and your needs. If you are searching for a lawyer that will give you the best chance you have at a positive outcome in your personal injury case, it's important to ask the right questions!
Here are 5 essential questions to ask your attorney before you decide to work together:
Do you have experience with cases like mine?
Every personal injury case is different, so it helps to have a lawyer who has worked with clients like you before. Whether you are the victim of a slip and fall injury, medical malpractice, or a dog bite, look for an attorney that specializes in your particular issue.
What are your rates?
Too many people fall prey to law firms that hit them with hidden fees, so don't be afraid to ask your attorney up front about what their counsel and representation will cost. Many firms will tell you their fees, and other potential costs of your case ahead of time.
What kind of knowledge or training do you have that would apply to my case?
When it comes to professional legal services, credentials count, as well as real-life experience. Research your potential attorney, and look for their educational background, membership in professional organizations, legal licensing, and specialized certifications.
What options do I have in my case?
Many times, in a personal injury scenario, there are multiple options on how to handle the legal proceedings. You should know all of your options up front, including possible mediation and settlement negotiation, as well as court trial potential. There may be ways to solve your legal problem that you hadn't thought of before.
What is your honest assessment of my case?
Don't fall for attorneys who make a lot of promises that they can't keep. Choose an attorney that gives you a completely honest evaluation of your personal injury case, even if that means hearing news you may not like. Ask what the chances are of you winning your case, and discuss what challenges may lie ahead, before you ever sign the paperwork.
Do you want a personal injury attorney that you can trust? Reach out to us at Jonathan R. Brockman, P.C. today and ask for you free consultation!