5 Tips for Safe Travel During the Holidays
Posted on Wednesday, September 8th, 2021 at 2:45 pm
The days or weeks leading up to Thanksgiving mean heavy traffic. Many people leave town to spend the holidays with their families. Some take flights, while others choose to drive long distances. When more cars are on the road, there's a higher chance of accidents.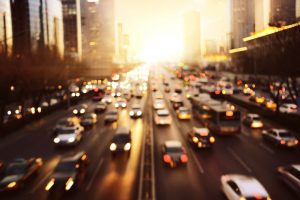 The holiday season can also cause impaired and drowsy drivers to get behind the wheel of their vehicles. Roadways become more dangerous because drivers don't have the mental or physical faculties to maneuver around others on their way home.
The holidays should be an enjoyable time of year for everyone. However, it's critical to take certain precautions to avoid car accidents.
Check the Car for Problems
Even if you're driving a short distance, you need a functioning vehicle. You should already have kept up on routine maintenance. However, if it's been a while since you've had an oil change or tire rotation, it might be a good idea to bring your car in for maintenance.
Repair damage or defects and replace recalled parts before the trip, especially if you have to drive far from home or on deserted roads.
Prepare in Advance for the Trip
One of the easiest ways to stay safe during holiday travel is to make adequate preparations. Plan out everything if you're going to drive to someone else's home for Thanksgiving or Christmas break. Decide the route you're going to take and inform your family or friends just in case something happens and you don't arrive when you're supposed to.
You should also research the areas you're driving through for gas stations, restaurants, and hotels. It might be better to split a long drive into multiple days. That means you need to know where you can stop along the way to sleep. Many parts of the country have long stretches of roads without any rest stops. Insufficient preparation means you might end up sleeping in your car, which is incredibly risky.
Check the weather forecast if you're leaving a subtropical climate for a state known for harsh winters. Driving in snowy or icy conditions is dangerous. If you're traveling into the path of a snowstorm, you could end up stranded or, worse, in an accident. Plan to take an alternative route just in case the weather doesn't cooperate and find places you can stop along the way if necessary.
Bring Emergency Supplies
You could face an emergency no matter how thoroughly you plan for the trip. It's a good idea to keep flashlights, water, food, and other necessities in the car. Bring some blankets to keep you warm in case you run out of gas or get into an accident and have to wait in the freezing temperatures for help.
Pack warning devices, such as cones and flares. If other drivers can't see you on the side of the road, they could end up crashing into your car.
Head Out on the Road Early
If you want to avoid heavy traffic, leave your home as early in the morning as possible. Congested roadways increase the risk of an accident. It's best to try to avoid peak travel times, including rush hour when people drive to and from work.
Whether or not you have hundreds of miles to drive before you reach your destination, you should also give yourself enough time to arrive when you intend to. If you're behind schedule, you're more likely to speed. Speeding and behaving recklessly at the wheel puts yourself and others in harm's way. You could lose control of your car and crash into a nearby motorist or pedestrian.
Stay Focused on the Task of Driving
Distracted driving is common. Many people don't realize the dangers of paying attention to something other than the task at hand. It's crucial to put your cell phone away and focus on your surroundings. If you're in the vehicle with other people, try to avoid looking at them. It's not possible to multi-task effectively while driving. If you're caught up in a conversation, your brain isn't likely to register dangers up ahead.
If you take your eyes off the road, even for only a few seconds, you could rear-end the back of a stopped car or run over someone walking across the street.
Jonathan R. Brockman, P.C. fights for accident victims in Georgia. We believe in holding people accountable for their wrongdoing. We will provide you with personalized attention from start to finish of the process. You will be our top priority while we're working on your case.
If you suffered injuries in an accident due to another person's negligence, call Jonathan R. Brockman, P.C. at (770) 205-8827 for a free consultation to learn about your legal options. We take cases on contingency, so you don't have to pay unless we secure compensation for you.