How to Prevent Autumn Car Accidents
Posted on Friday, October 8th, 2021 at 4:17 pm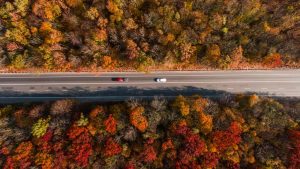 Drivers can face a range of hazards and dangerous driving conditions when the seasons change. The fall creates certain challenges you might not have experienced during the summer. Most people think winter is the worst season for driving because of ice and snow. However, autumn presents unique situations that can increase the risk of an accident.
Most people understand the importance of following all traffic laws and maneuvering safely around others to avoid accidents. Unfortunately, many people don't know about hidden dangers that can place them and others in harm's way.
When autumn arrives, there are some precautions you can take to stay safe on the road.
Slow Down
The subtropical climate throughout most of Georgia means you're unlikely to see much snow or ice. However, it can happen. Additionally, heavy winds, rainfall, and thunderstorms create challenges for drivers. If you encounter adverse weather conditions, it's critical to adjust your speed and proceed cautiously.
Rain can lead to wet roads and flooding. If you're traveling too fast, you could skid across the pavement or hydroplane, lose control of the vehicle, and crash. Thunderstorms can also pose a risk to drivers, causing heavy rainfall, poor visibility, and other hazards.
You could hit a pothole or debris if you're driving on a defective or poorly maintained roadway. If you're driving above the speed limit, it's harder to control your vehicle. You could end up in another lane facing approaching traffic or crash into a ditch.
Whether you face poor road conditions or dangerous weather, it's critical to slow down.
Pay Attention to the Cars Around You
Fall gives way to heavy traffic. Residents return from their summer vacations, and kids go back to school. That means there are more cars on the roads.
When you're around other motorists, you will likely encounter someone distracted by their cell phone or behaving recklessly. You can take safety precautions to avoid an accident but can't control what other people do.
Focus on the task of driving at all times. If you notice someone swerving, speeding, or tailgating, get out of their way. Maintain your distance as much as possible so you can brake or swerve out of the way if they cause an accident.
Use Caution in School Zones
The start of fall means the start of school. Some kids walk to and from school. That means they might have to cross the street at some point. Be sure to pay attention to where you're going, especially near schools.
School zones require drivers to reduce their speed. Speeding through a school zone isn't only illegal. It's also dangerous and places kids at risk of injury or death.
A range of scenarios can arise when children and vehicles share the road. However, if you focus on pedestrian traffic while driving your car, you could prevent a deadly collision with a student crossing the street or walking through a parking lot.
Use Your Lights at Night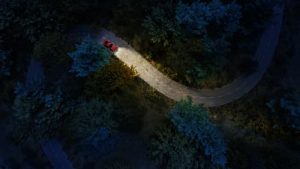 Autumn and daylight savings time go hand in hand. You have to turn your clocks back one hour this time of year, resulting in darkness much earlier than previous months.
You should always turn your headlights on if you're driving at night so you can see the road ahead and other vehicles. If you don't use your headlights, you likely won't notice a tree branch or another type of hazard in the road. It's also harder to read traffic signs. Additionally, other drivers can't see you.
Prepare an Emergency Kit
No matter how careful you are, you can't prevent other drivers from careless behavior. If an accident occurs, you should be prepared. Keep an emergency kit in your trunk in case you ever need to use it.
Pack a kit with traffic cones, flares, and other emergency devices. It's crucial for others to see you so they can navigate around your vehicle. You should also keep bottled water and non-perishable food in your car. If you become stranded in a secluded area, it could take some time for help to arrive, and you'll need to stay hydrated and nourished.
Speak to a Dedicated Car Accident Attorney
Since 2001, Jonathan R. Brockman, P.C. has fought on behalf of accident victims in Georgia. We help our clients hold negligent drivers liable and seek the compensation they deserve. When you hire us, our attorneys will work hard to meet your needs and try to achieve your desired outcome. You can depend on us to be your advocate and remain by your side until the end.
If you suffered injuries in a car accident due to someone else's negligent actions, do not hesitate to contact Jonathan R. Brockman, P.C.. We will investigate the crash and develop a strategy to hold the at-fault party accountable for their misconduct. You won't be alone during this traumatic time in your life.
Call us at (770) 205-8827 today for your free consultation.