If you have been injured in a collision caused by a driver who was tailgating you, contact an Alpharetta car accident lawyer at Jonathan R. Brockman, P.C. right away for help. We have extensive experience helping accident victims seek the full and fair compensation they're owed from negligent drivers and other at-fault parties. Our attorneys know that failing to leave adequate stopping distance is negligent driving, and we'll be ready to help you get justice.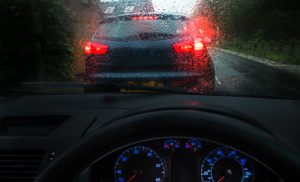 Contact the experienced Alpharetta tailgating accident attorneys at Jonathan R. Brockman, P.C. today at 678-213-2401 for a free consultation.
What Is A Tailgating Accident?
Tailgating is a reckless driving practice that occurs when one vehicle follows another vehicle too closely, leaving little space between their car and the vehicle in front of them. Tailgating is dangerous, especially at high speeds, because it gives drivers less time to react if the car in front of them changes speed.
A tailgating accident, also known as a rear-end accident, can occur when the vehicle in front suddenly stops or slows down due to traffic or a road hazard, causing the tailgating vehicle to crash into the back of the vehicle in front.
Rear-end accidents can cause severe injuries, including whiplash, which is one of the most common rear-end accident injuries. Whiplash is a soft-tissue injury that occurs when the head and neck jerks violently back and forth in a rear-end collision, which can result in chronic pain, limited range of motion, soreness, and other symptoms for weeks, months, and even years.
I Was Rear-ended, Do I Have A Lawsuit?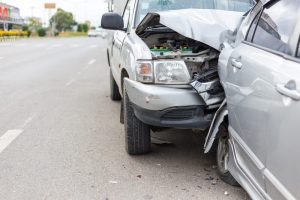 Georgia is a fault state, which means that if you have been injured in a rear-end accident that was caused by another driver's negligence, you could potentially seek compensation from the at-fault party for the harm you've suffered and losses you've incurred. Many car accident victims will first file an injury claim against the at-fault party's insurance company and attempt to negotiate a settlement. If the other side refuses to offer a fair settlement, you lawyer might recommend that you file a personal injury lawsuit to seek damages in court.
While the majority of personal injury claims will settle long before a trial is necessary, it's still crucial to hire a lawyer who is willing to fight for you. Not all injury lawyers are willing to take cases all the way to trial. You will want to hire a trial attorney who prepares each case as if it will go all the way, to ensure that you get the full compensation you need and deserve.
The trial attorneys at Jonathan R. Brockman, P.C. are willing to take our clients' cases as far as they need to go to see that justice is served. You can see examples of our successful verdicts and settlements on our results page, and during our consultation, we'll discuss the best strategy for maximizing your recovery.
Is It Illegal To Tailgate?
In Georgia, tailgating is a traffic violation commonly referred to as "following too closely." Georgia Code 40-6-49 states that "The driver of a motor vehicle shall not follow another vehicle more closely than is reasonable and prudent, having due regard for the speed of such vehicles and the traffic upon and the condition of the highway." A driver who causes a tailgating accident may face fines, the addition of three points on their license, a mark on their driving record. It could also lead to higher insurance rates. 
Along with the penalties for the traffic violation, drivers who cause an accident due to tailgating could be forced to pay for the harm and damage they cause through a civil action. The victim could seek compensation through an injury claim or lawsuit, and could be eligible to seek compensation for their medical bills, lost wages, repairs or replacement of their vehicle, and more.
Hire An Alpharetta Tailgating Accident Attorney
Tailgating is a reckless action that often leads to severe, catastrophic, or fatal injury accidents. If you or a loved one have been injured due to someone else's decision to tailgate, contact an Alpharetta injury lawyer at Jonathan R. Brockman, P.C. at 678-213-2401 for a 100% free and confidential consultation.