Did I Pick the Right Car Accident Lawyer?
Posted on Friday, May 20th, 2022 at 6:48 pm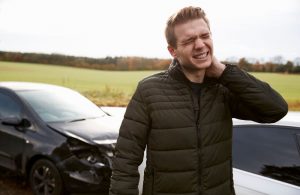 If you have been injured in a car accident that occurred due to somebody else's negligence or carelessness, you will want to have an effective car accident attorney on your side. The right lawyer will pursue the maximum financial compensation for the injuries and losses you have sustained so that you can keep your focus on your recovery.
Choosing the right lawyer for your case is important. You'll want to be sure that you select an experienced Georgia personal injury attorney who is passionate about helping clients who have been the victims of automobile accident injuries that weren't their fault. It is also crucial that they understand the kinds of injuries that are common in car collisions, as well as the compensation you will require for your injuries and losses.
Here are a few of the ways you will know you have chosen the right car accident lawyer.
They Have a Deep Range of Experience
Experience is one of the first credentials to consider when you are choosing which car accident lawyer to hire. This means both the number of years they have been practicing law and the number of accident injury claims they have pursued in that time.
While many lawyers may have plenty of knowledge about the legal theory necessary to handle a car accident injury claim, an attorney with years of practice under their belt will have the skill required to deal with insurance companies, defense attorneys, and courtroom judges. This can make all the difference when it comes to bringing your case to the resolution you deserve.
They Have a Strong Local Legal Reputation
As is the case in all professions, a lawyer's reputation matters. An attorney with a strong reputation within the field of personal injury law will have an advantage when it comes to dealing with the defendant's lawyers or insurance adjusters. A lawyer with known weak points will be vulnerable to the opposing side's tactics, which can seriously hurt your chances of recovering fair compensation for your case.
Make sure that your car accident attorney has had success pursuing cases like yours. Look up online reviews of your lawyer and their law firm from previous clients. Find out whether they belong to local bar associations or elite law organizations.
Additionally, do a bit of research to make sure that the law firm has not encountered problems in the past, such as disciplinary actions for unethical conduct.
Doing this due diligence will give you a great idea about your attorney's reputation in the field.
They Have an Active Network of Resources
You may already be aware that automobile accident injury lawsuits are complex and challenging. What might be less obvious is the fact that they are also very expensive for the firms who bring them.
Acquiring evidence to prove your injury claim is extremely costly. It often involves retaining medical experts, accident reconstruction experts, and automotive safety experts who can provide a thorough analysis of what happened in your accident, who was responsible, and the nature of your injuries.
For this reason, you want to be sure that your car accident lawyer has the network of resources necessary to take your claim to court should negotiations with the insurance company fail to achieve your desired result.
They Have Positive Customer Service Reviews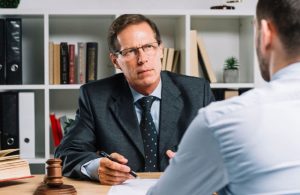 The best opportunity you will have to get a sense of the lawyer's personality is when you have a consultation with them. However, you can get an idea of their professionalism and their attitude when you visit their website. This is often a way to gauge whether it will be worthwhile to schedule a consultation with them.
It is also a good idea to look up independent review sites so that you can find out what previous clients have said about the attorney's manner of working. And if your lawyer has come recommended by a friend or family member whose opinion you trust, that is often a terrific place to start.
Contact Jonathan R. Brockman, P.C. Today
If you have recently been injured in a car accident, our Georgia car accident attorneys at Jonathan R. Brockman, P.C. know that choosing a lawyer is the most important decision you will make in the process of pursuing your car accident claim. Our lawyers have the experience, skill, and reputation necessary to put together a powerful case on your behalf, and we will work hard to recover the full and fair compensation you deserve for your injuries.
Contact us today for a free, no-obligation consultation, and let us help you understand what your legal options are. Call us now at (770) 205-8827.