Can I Change Lawyers in the Middle of a Claim?
Posted on Wednesday, June 1st, 2022 at 2:00 pm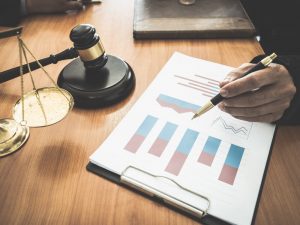 When you hire a lawyer, finding someone you can trust is high on your list of qualifications. Honesty and integrity form the cornerstones of your relationship with your attorney, and if you can't trust someone, why would you place vital aspects of your life into their hands?
Your lawyer should be someone you can tell your innermost secrets to. This person will need to know everything you know about the circumstance that caused you to need a lawyer in the first place. If you were injured by medical malpractice, your lawyer will need to know all the intimate details about why you needed medical care in the first place. If you were injured on someone else's property, your lawyer will need to know why you were there, what you were doing when you were injured, what you were wearing, where you were going, and all the other details of the day of the accident.
Imagine this scenario:  You've been injured in a car accident that wasn't your fault. You have piles of medical bills, and you can't return to work yet, so you're missing work, too. You found a lawyer you like, and they took on your case, telling you they would file an insurance claim with the at-fault party's insurance company and get you compensation for your injuries as soon as possible.
Fast-forward a couple of months. The lawyer finally filed your claim with the at-fault party's insurance company after you called and reminded them a couple of times, but now it seems like the lawyer you were so sure was a perfect fit for you has missed some deadlines and stopped returning your phone calls. What do you do?
Can I Get a Different Lawyer?
The short answer is yes. You have every right to fire your lawyer and seek other legal counsel during the course of a claim or lawsuit. The most common reasons people seek new counsel to replace their current lawyer are trust and incompetence.
Although they may possess a legal degree and a license to practice, that does not mean the lawyer is competent at their job. Some lawyers prefer transactional cases to litigation or damage-seeking cases, and they are not typically comfortable in the courtroom or haggling aggressively at the negotiation table.
Other lawyers are simply poor managers of their trade and business, and they can't keep track of necessary filing deadlines or locations of key documents, etc. Unfortunately, there are also lawyers out there who are unscrupulous, shady, or just downright criminal. Some lawyers have been disbarred and even incarcerated due to their unethical and/or illegal actions.
Whatever your reasons, if you no longer feel confident your lawyer can effectively represent you, your first step should be to talk with them. Explain what troubles you about their behavior or the case. If the conversation goes badly, or if the lawyer refuses to talk with you at all, you have other options.
What About Money?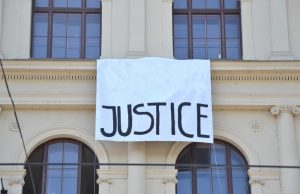 You are certainly within your rights to fire the attorney and look for another one. However, you will have to pay the lawyer for the work they have done for you so far. If you paid a retainer, the lawyer should take the money they are owed from that and return any remaining funds to you. If you were paying the lawyer hourly, you might have to still settle your balance with them as a course of action.
If your lawyer was working on a contingency basis, you may still have to compensate the attorney for work completed, along with any related fees or court costs, and the amount you owe will likely be calculated from the attorney's hourly rate plus fees and costs.
In some circumstances, a judge will not allow a person to switch counsel during the case because of the amount of time the case has already taken or the amount of work already completed by the attorney.
You also have to take into account that when you hire another lawyer, they will have to review your case and familiarize themselves with all of the documents and evidence. This will take time and cost you additional money.
Work with an Award-Winning Attorney You Can Trust
The Georgia personal injury lawyers of Jonathan R. Brockman, P.C. are proud to have earned an excellent reputation with both our clients and peers alike for our honesty, integrity, and outstanding professionalism.
We have received AV-Preeminent peer rankings from Martindale-Hubbell for our high ethical standards and legal abilities, along with top rankings from other prestigious legal organizations. We have also received numerous awards and honors from our clients, as well as scores of testimonials from the wonderful people across Georgia we have had the pleasure to serve over the years.
For a free consultation concerning your injury or loss, you can call Jonathan R. Brockman, P.C. at (770) 205-8827.