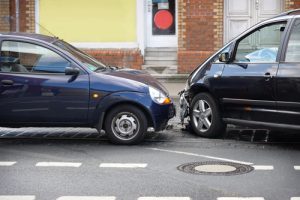 Were you injured in a collision caused by a reckless driver in Alpharetta? If so, turn to Jonathan R. Brockman, P.C. for help. Our experienced Alpharetta car accident lawyers have recovered significant compensation on behalf of people just like you after collisions in Georgia, and we'll be ready to put our skills and resources to work for you. Call us at 678-213-2401, chat with us live, or fill out a contact form for a 100% free consultation today.
What Is Reckless Driving In Alpharetta? 
Reckless driving could include a wide variety of negligent driving behaviors. Some common examples of reckless driving include:
Speeding – Speed limits are established to maintain a safe flow of traffic. When setting a speed limit, engineers take into account the road design, congestion, and other factors. Drivers who choose to exceed the posted limit put themselves and others on the road in danger.
Tailgating – Tailgating is when a driver follows another vehicle too closely and doesn't leave enough space to stop or slow down. This can result in rear-end collisions that cause severe injuries to all involved. If a rear-end collision occurs in heavy traffic, it could cause a chain reaction accident that involves three or more vehicles.
Unsafe lane changes – When drivers weave in and out of traffic in an attempt to get to their destination more quickly, or when they fail to check their blind spots before changing lanes, sideswipe or rear-end collisions could easily occur.
Drunk driving – Alcohol could severely inhibit the motor skills that are crucial for safe driving. A drunk driver could struggle to concentrate, judge distance and speed, experience blurred vision, and could have severely delayed reaction times. Drunk driving is negligent driving, and an intoxicated driver who injures others could and should be held accountable.
Aggressive driving – Every motorist should exercise courtesy, care, and caution while driving. Unfortunately, too many people choose to drive aggressively, or become angry while behind the wheel, leading to dangerous "road rage."When a driver fails to obey the speed limit, leave adequate distance between vehicles, signal turns, and otherwise drive defensively, they could cause a severe or fatal crash.
This list is by no means an exhaustive catalog of the types of reckless driving that occur on the roads in and around Alpharetta on a daily basis. If you've been injured due to any type of reckless driving in our community, contact Jonathan R. Brockman, P.C. for help right away.
Do I Have A Claim If I Was Hurt In A Reckless Driving Accident?
If you were injured in an accident that was caused by a reckless driver, then you are entitled to recover compensation from
the at-fault driver. To proceed, you will need to file a claim with the at-fault driver's insurance company. It is highly advisable to consult with an attorney before beginning the claims process, as negotiating a settlement with the insurance company can be challenging.
What Can I Recover If I Was Hurt In A Dangerous Driving Crash?
Victims of reckless driving accidents could potentially seek compensation for the harm they've suffered and other losses. Compensation is designed to cover costs such as:
Medical expenses
Lost income if you are unable to work
Loss of future wages, if disabled
Vehicle repairs or replacement
Pain and suffering
Because every accident is unique, only an experienced car accident lawyer can tell you why types of compensation you could be owed.
How Do I Hire An Attorney For My Accident In Alpharetta?
Contact a reckless driving accident attorney at Jonathan R. Brockman, P.C. if you or a loved one were hurt in a crash in Alpharetta. We have the resources to investigate the accident, gather evidence to support your claim, calculate damages you are owed, and aggressively seek the compensation you deserve. Call us at 678-213-2401, fill out a contact form, or chat with us live to schedule your free case evaluation.