Georgia Car Accident Fatalities Attorneys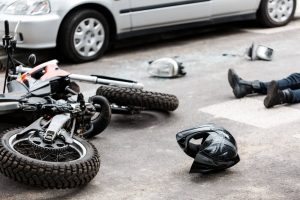 Car accidents can be violent and traumatic events that change lives forever. According to the Georgia Governor's Office of Highway Safety, in 2020, 1,664 people died on Georgia roadways. It only takes a moment for a negligent driver to take away the life of a loved one in an accident, leaving pain, sorrow, and debt behind.
At Jonathan R. Brockman, P.C., we understand how the sudden loss of a family member can shake you to your core. After a loss, you may not be fully prepared for what comes next. That's why you need to contact an experienced Georgia car accident attorney as soon as possible.
Insurers may take the opportunity to prey on your vulnerability and use your grief to get out of paying fair compensation to you and your family. While money doesn't have the power to bring back a cherished loved one, it does have the power to give you and your family some financial security during this challenging time.
If you have lost a loved one in a car accident caused by another person, contact Jonathan R. Brockman, P.C. today at (770) 205-8827.
Our compassionate legal team will take the time to get to know you and learn more about your situation. We can then discuss which legal avenues may offer you the best opportunity for recovering the compensation your family deserves.
Common Causes of Fatal Georgia Car Accidents
Car accidents can happen for several reasons. However, the number one cause of car accidents is almost always driver error or negligence. When a driver is distracted or engages in reckless behavior behind the wheel, they don't just put themselves at risk. These people put the lives of you and your family members in jeopardy. Common causes of fatal Georgia car accidents include:
Distracted driving
Fatigued driving
Speeding
Aggressive driving
Failing to yield the right of way
Unsafe lane changes
Mechanical defects and hazardous weather conditions can also contribute to fatal accidents on Georgia roadways.
Compensation for a Georgia Car Accident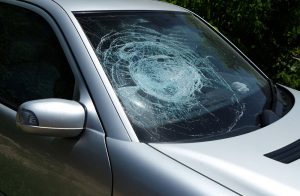 In Georgia, you may be able to hold the negligent driver responsible for your financial losses. Generally, compensation will come from the driver's insurance provider. However, bear in mind that insurance companies are for-profit businesses. It is in their best interest to avoid paying the full and fair value of your claim. Often, these companies can save money by denying the claim or offering a lowball offer, hoping you and your family will be desperate enough to accept this small offer without negotiating.
You may believe that an insurance claim is the best way to recover compensation after an accident because you don't need to get an attorney involved. However, an attorney can be vital to strengthening a car accident claim and helping you negotiate for the fair compensation your family deserves. Do not accept an insurance company's initial offer without first talking to a Georgia car accident attorney. You may not be getting fair compensation and could be potentially signing away your rights to file a lawsuit later. Protect your rights and speak with an attorney if you have lost a loved one in a Georgia car accident.
Filing a Wrongful Death Lawsuit
If your loved one is killed in a car accident, you may pursue a wrongful death lawsuit against the negligent individual responsible for causing the crash. Wrongful death lawsuits are much like personal injury lawsuits. A victim can file a personal injury lawsuit against a negligent individual when that person's actions result in injuries and financial losses. In a wrongful death lawsuit, instead of the accident victim filing a lawsuit, it is up to the victim's family to file on their behalf.
In Georgia, only certain family members can file a wrongful death lawsuit on behalf of their lost family member. The individuals eligible to file a lawsuit are:
Surviving spouse
Surviving children
Parents
The executor of the deceased individual's estate
If there is no surviving spouse, the responsibility of filing a lawsuit falls to the deceased individual's children and so forth down the line. Only one next of kin can file a wrongful death lawsuit on behalf of their loved one. Georgia law also bars siblings, grandparents, and other family members from filing a claim.
If the executor of the deceased person's estate files a wrongful death lawsuit, compensation recovered from the suit will be passed to the victim's next of kin or beneficiaries. Compensation from a wrongful death lawsuit may include:
Funeral expenses
Burial expenses
Medical expenses before passing
Loss of companionship
A skilled attorney can evaluate your case and offer you a better understanding of how much your wrongful death case may be worth.
Statute of Limitations on Wrongful Death Cases
It is often said there is no timetable for grieving. While that is certainly true, there is a timetable to file a wrongful death lawsuit. Georgia law gives family members two years from the date of their loved one's death to file a lawsuit. Working under this strict deadline can be challenging for family members who are still trying to process what losing a loved one means.
Getting an attorney on your side early can help. An attorney can manage legal deadlines and prepare your wrongful death case while you focus on healing. If you wait too long, you can lose the opportunity to hold the negligent party accountable for their actions in court. Filing a lawsuit after the statute of limitations period expires will generally result in the case being dismissed.
Contact a Seasoned Georgia Car Accident Attorney Today
Coping with the sudden loss of a loved one is never easy. No one can tell you how to grieve or fully prepare you for life without your beloved family member. At Jonathan R. Brockman, P.C., what we can do is help you achieve a measure of justice on behalf of your loved one.
If a car accident caused by someone else took the life of a family member, contact Jonathan R. Brockman, P.C. today by calling (770) 205-8827. Our Georgia car accident Lawyers want to help you recover the compensation your family deserves and give you a sense of financial stability while you cope with the loss of your loved one. The initial case evaluation is free and confidential.