How to Sue Uber for an Accident
Posted on Monday, May 29th, 2023 at 12:00 pm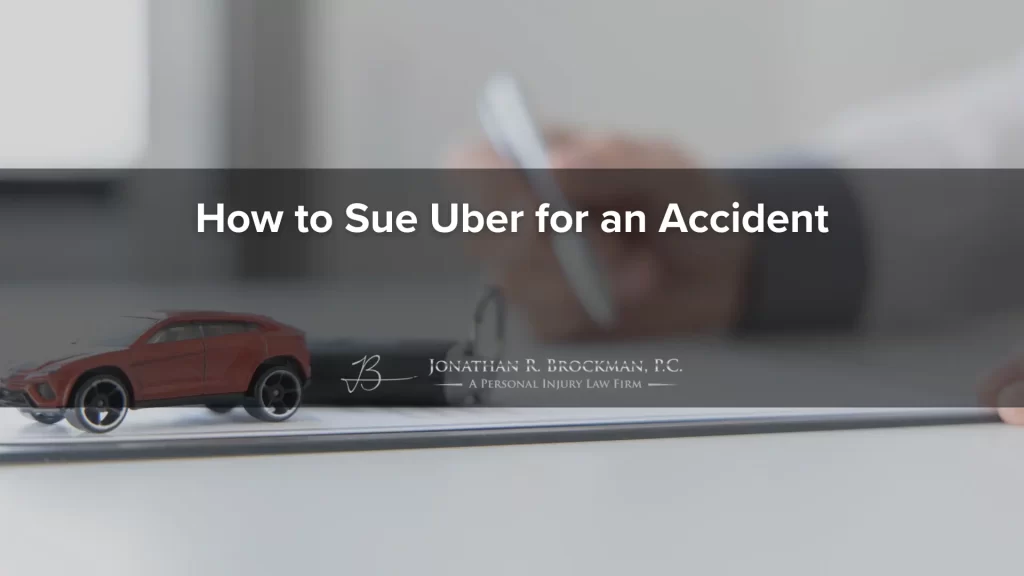 You hopped into an Uber for a convenient ride, then suddenly, you're in an unforeseen accident. This shatters your security, leaves you with physical injuries, mental distress, and rising medical bills. You might ask yourself, "Do I have any legal options?" or "Can I file a lawsuit against Uber?" The answer to these questions can be complex, but don't worry; we're here to guide you.
This blog post helps Georgia residents understand the steps to sue Uber after an accident. Our car accident lawyers understand this is a difficult time for you, and we believe no one should face this journey alone. Read on to learn how you can get the justice you deserve.
Challenges Involved in Suing Uber
You might think recovering compensation after an Uber accident is as simple as filing a claim. But in reality, legal challenges often make this process more complicated. Here are some of those hurdles:
Uber Drivers as Independent Contractors: Uber has long argued that its drivers are independent contractors, not employees. This has been a significant point of contention in many lawsuits because it means Uber may not be directly liable for its drivers. But don't lose hope; depending on the specifics of your case, there could be other avenues to pursue a claim.
Insurance Complications: When it comes to insurance, things can get murky. Uber provides third-party liability insurance that covers passengers in the event of an accident. However, this policy applies under specific conditions. For example, the company's $1 million insurance policy (per driver) only kicks in if the Uber driver had a fare when the crash occurred, they caused the crash, and their private insurance doesn't cover all the damages. Furthermore, Uber drivers have considerably less insurance if they're logged into the app but don't have a fare. Navigating these insurance complexities is challenging without the help of a knowledgeable lawyer.
Proving Liability: Like in any accident, proving who was at fault is crucial. However, this can be more complex with rideshare services like Uber. You'll need to prove that the Uber driver was responsible for the accident, which may require a thorough investigation and substantial evidence.
Complex Laws and Regulations: Ridesharing is a relatively new concept, and the laws surrounding it are still evolving. The legal landscape varies from state to state, making it even more difficult to understand your rights and how to pursue a claim effectively.
While these challenges might seem daunting, don't let them deter you. It's crucial to remember that you have rights, and with the proper guidance and representation, you can successfully navigate these hurdles.
When You Can Sue Uber Directly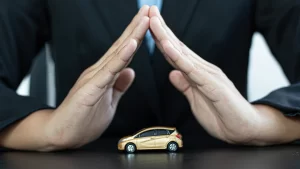 In the event of an Uber accident, there are certain circumstances under which an injured passenger may sue Uber directly. Let's delve into these:
Driver's Status During the Accident: This refers to whether the Uber app was active on the driver's phone at the time of the accident. If the driver was not logged into the Uber app when the accident happened, it might be challenging to sue Uber directly because the driver was technically not "on the clock." However, if the driver was logged in and transporting a passenger when the crash occurred, the company's insurance policy should apply if the Uber driver caused the accident.
Insufficient Driver Insurance: In some cases, the Uber driver's private insurance may not cover all the damages or medical expenses you've incurred from the accident. If this happens, Uber's insurance policy might kick in to cover the remaining costs, potentially opening the door for you to sue the company directly. However, Uber will only pay for your damages if their driver caused the accident.
Negligent Hiring or Inadequate Background Checks: Uber is responsible for ensuring its drivers are safe and competent. If you prove that Uber knowingly hired a driver with a poor driving record or failed to conduct an appropriate background check, you could sue the company for negligence.
How We Can Help After an Uber Accident
Navigating the aftermath of an Uber accident can feel like walking through a maze without a map. That's where a personal injury lawyer comes in. They can guide you through the complex legal terrain, helping you determine liability, gather critical evidence, and build a robust case. A Jonathan R. Brockman, P.C. lawyer will calculate your damages, including medical bills, lost wages, pain and suffering, represent you in court, and stand by you throughout.
In this challenging time, having a seasoned advocate can make all the difference in your journey toward justice and recovery. Call (770) 205-8827 today or reach out online for your free case evaluation with an Uber accident lawyer at our Fayetteville, Cumming, Carrollton, or Alpharetta location.
Related posts: