Uber Accident Lawyer in Alpharetta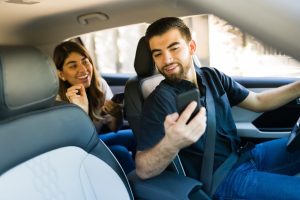 Taking an Uber can be a convenient way to get to your destination without worrying about parking. However, an Uber trip does not always run smoothly. Uber reports that between 2019 and 2020, there were 91 fatal Uber-related crashes. If you were hurt in an Uber accident that was caused by someone else, you may be entitled to receive compensation. You should discuss your case with an experienced Uber accident lawyer.
Call 678-213-2401 today to speak with a Jonathan R. Brockman, P.C. attorney about your case. Let us take over your insurance claim or lawsuit so you can focus on your recovery.
What Should I Do If I've Been in an Uber Accident?
If you were a passenger riding in an Uber that was in an accident, or if you were in another vehicle involved in a collision caused by the Uber driver, you should act quickly. You need to report the accident to law enforcement right away, no matter how minor the collision may seem. This is true even if it seems like you may not have been injured.
In addition, you should report the accident to Uber as soon as possible using the Uber app. You can also notify Uber online using their website to report the accident. After you submit the accident form, their support department will contact you.
Uber Accident Injuries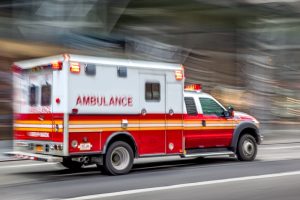 An Uber accident can happen for a variety of reasons. The driver may be distracted by their rideshare app or navigation, they may be exhausted after a long night of driving, or they may be speeding to complete trips more quickly.
When an Uber accident occurs, it can cause virtually any type of injury. The severity usually depends on a variety of factors, such as the speed of the car at the time of the crash. Injuries may include:
    Fractured or broken bones
    Internal bleeding
    Lacerations or cuts
    Traumatic brain injury (TBI)
    Amputation
    Internal organ damage
    Spinal cord injuries
    Nerve Damage
    Paralysis
    Whiplash
In some cases, your injuries may result in permanent disability. You may require ongoing medical care for conditions such as post-traumatic stress disorder (PTSD) or chronic pain.
Who Is Responsible for My Injuries?
Each case is unique and must be considered individually. Your attorney will perform an investigation to collect and analyze the evidence and determine who is at fault. This evidence may include the police report, photos from the accident, any available dashcam video, and statements from eyewitnesses.
The driver of your Uber may potentially be found at fault for the collision. Uber has insurance to cover Uber rideshare drivers in such situations. The type of coverage depends on which portion of the ride the driver was performing at the time of the crash. Specifically, insurance applies to Uber accidents in these ways:
When the driver is offline or the Uber Driver app is turned off — the driver's personal insurance coverage applies.
When the driver's status is "Available," or they are waiting to receive a ride request — the driver's personal auto insurance may apply, depending on the type of coverage and the policy limits. Uber also maintains insurance for drivers to cover such situations if the driver's insurance does not apply. In this case, Uber's liability insurance provides $50,000 coverage for bodily injury per person, $100,000 coverage for bodily injury per accident, and $25,000 coverage for property damage per accident.
When the driver is en route to pick up a passenger, as well as during an Uber trip — Uber's auto insurance provides up to $1,000,000 in liability coverage.
An experienced Uber accident lawyer will understand how Uber's driver insurance may apply to your case.
Why Do I Need an Attorney?
It can be difficult to pursue compensation on your own without an experienced lawyer. There will be insurance companies involved. They have entire legal teams who will look for ways to avoid paying money to injury victims.
One way they may do this is by offering settlement amounts that are less than you deserve. Such an offer may seem tempting if you are unfamiliar with the components of compensation you may be owed. These may include:
Future medical treatment
Prescription medication
Permanent disability
Loss of enjoyment of life
Our attorneys will handle all negotiations in your case. We will pursue the maximum amount of compensation to which you may be entitled. While most personal injury cases are settled outside of court, this does not always happen. If negotiation is unsuccessful, our lawyers will be prepared to go to trial to fight for you.
Why Choose Jonathan R. Brockman, P.C.?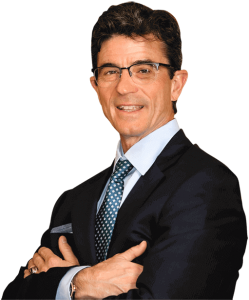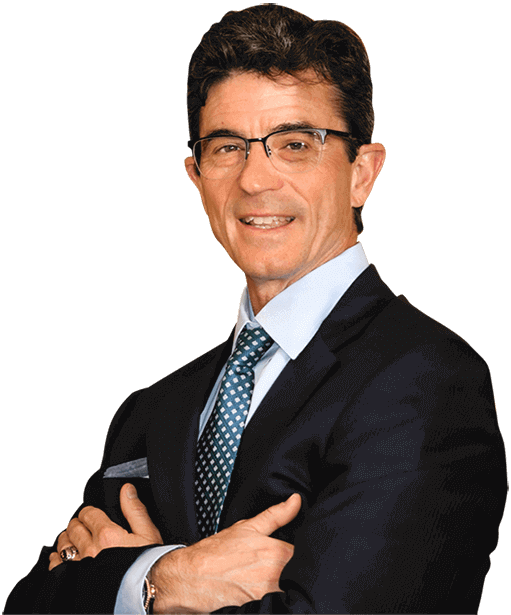 When you select us to represent you, you can trust that we have your best interests in mind. You will receive personal attention throughout your case. We will keep you informed along the way so there are no surprises.
Our attorneys understand the complexity of pursuing compensation after an Uber accident. We know how to face the big insurance companies to fight for justice for our clients. Our lawyers will use their depth of experience to build a strong case on your behalf.
Jonathan R. Brockman, P.C. knows how to get results. We are proud to share the testimonials of our prior clients. You can hire us without adding to your financial burden because there are no upfront fees and no fees whatsoever until you receive financial compensation. If you don't get paid, we don't get paid.
We understand that you may have many questions during this time. We will gladly address these during a free consultation to discuss your case. We have also provided answers to some of the most common questions we receive.
Call An Uber Accident Lawyer From Jonathan R. Brockman, P.C. in Alpharetta Today
If you were injured in an Uber accident in Alpharetta that was not your fault, you may be entitled to receive financial compensation. You need to speak with an experienced car accident attorney as soon as possible.
Contact Jonathan R. Brockman, P.C. now at 678-213-2401 to talk with one of our Uber accident lawyers. You can also submit a contact form online. Our attorneys are ready to handle your case so you can focus on moving forward from this painful experience.