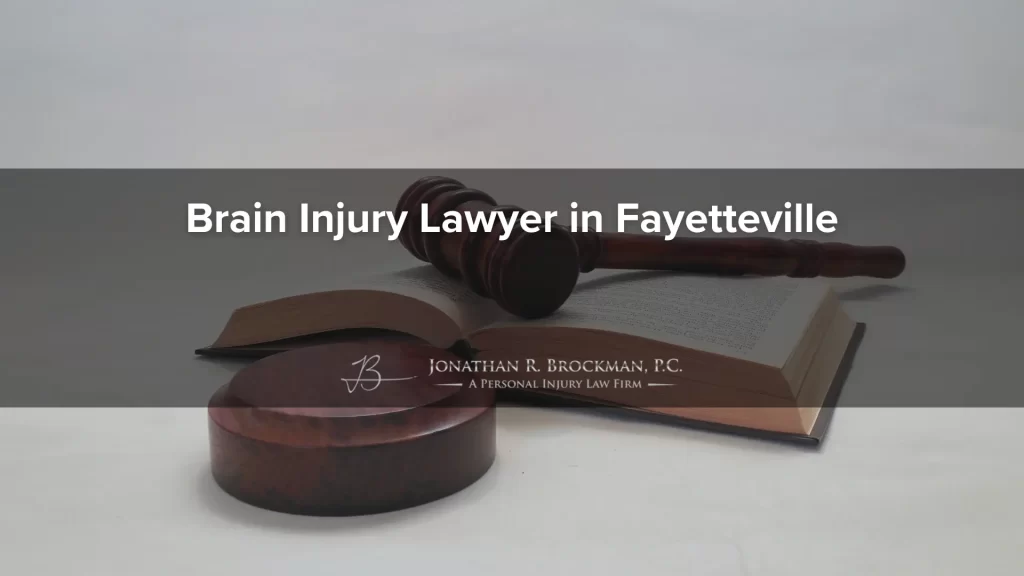 A brain injury can be life-changing, causing the victim and their loved ones significant stress and uncertainty about the future. If you or a family member suffered a brain injury and are unsure where to turn for help, you are not alone. A brain injury lawyer in Fayetteville at Jonathan R. Brockman, P.C. can advocate for your rights and seek the compensation you deserve.
Every year, thousands of people suffer traumatic brain injuries due to accidents, medical malpractice, or negligence, altering their lives profoundly. At Jonathan R. Brockman, P.C., we understand the significant impact this injury has on a person's health and their lifestyle, finances, and emotional well-being. Our dedicated team has decades of experience advocating for injury victims and a deep understanding of the legal and medical complexities surrounding brain injuries. We use this knowledge to fight tirelessly for our clients, aiming to alleviate their burden and bring them justice. If you or a loved one suffered a brain injury, call us at 770-205-2231 or contact us online for a free consultation with a brain injury lawyer in Fayetteville.
What Is a Brain Injury?
A traumatic brain injury (TBI) is any injury to the brain that affects a person physically, emotionally, or behaviorally. Brain injuries can occur in many ways and can range from mild to severe in their effects. Depending on the severity of the injury, those who suffer from TBIs may face lifelong health complications. Seeing a doctor for a suspected TBI is crucial to improving the prognosis.
Common Types of Brain Injury
There are several types of traumatic brain injuries. Some of the most common types of brain injuries that we see in the cases we handle include:
Concussion – A mild type of brain injury usually caused by a blow to the head, a concussion can temporarily disrupt brain function. Though these injuries are often mild, seeing a doctor following a concussion is crucial because the effects can be serious.
Contusion – A contusion is a bruise or bleeding on the brain, typically caused by a direct impact to the head. Contusions can be minor or severe.
Coup-contrecoup – This is an injury that occurs both at the site of the impact and on the opposite side of the brain due to the force of the impact. The force will cause the brain to move inside the skull, hitting one side and then the other.
Diffuse axonal injury – A diffuse axonal injury is a type of traumatic brain injury that occurs when the brain rapidly shifts in the skull, causing damage to the brain cells. It can result in coma.
Common Causes of Brain Injury
Brain injuries can result from a wide range of accidents and incidents, including the following:
Falls from heights
Sports-related injuries
Workplace accidents
Physical violence or assault
How Is a Brain Injury Treated?
Treatment for brain injuries depends on the type and severity of the injury. Some mild injuries heal on their own over time, while others require more intensive treatment. It can involve:
Immediate emergency care to stabilize the patient
Surgery to repair skull fractures or to remove clots
Medication to manage symptoms
Rehabilitation therapies, including physical, occupational, and speech therapy
Can I Get Compensation for a Brain Injury?
People who suffer brain injuries caused by another party's negligence or wrongful act can seek compensation for the losses they incur due to the injury. You might be entitled to pursue compensation for the following:
Medical expenses, including hospital stays, doctor's visits, surgeries, diagnostic tests, medication, and mobility equipment
Rehabilitation costs for physical, occupational, or speech therapy
Loss of income if you cannot work while healing from or treating your injury
Loss of future earning capacity if your injury results in permanent impairment or disability that prevents you from returning to work
Pain and suffering, including physical pain caused by the injury
Emotional distress, depression, anxiety, and post-traumatic stress disorder (PTSD)
How Can a Lawyer Help My Brain Injury Case?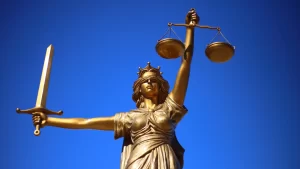 At Jonathan R. Brockman, P.C., you're not just another case; you're a person with a unique story who deserves justice. Our Fayetteville personal injury lawyers treat every client with the respect, compassion, and understanding they deserve. We take the time to listen to your story, understand your needs, and develop a legal strategy that fits your situation. If you hire Jonathan R. Brockman, P.C. for your brain injury case, you can count on us to:
Investigate the circumstances of your injury and evaluate your legal options
Gather and analyze evidence to prove liability, including medical records, hospital records, witness statements, photos of visible injury, and expert testimony
Identify all sources of compensation, including insurance coverage
Calculate the total value of the losses you incur due to your injury, including past, current, and future losses
Negotiate with insurance companies for the fair settlement you deserve
Represent you at trial if necessary to pursue the maximum compensation you need
How Long Do I Have to File a Brain Injury Claim?
The time limit, known as the "statute of limitations," for filing a personal injury claim in Fayetteville, GA, is two years from the date of the injury. varies by state. It is crucial to consult a knowledgeable lawyer as soon as possible to ensure you do not miss the statutory two-year deadline. If you fail to file a timely claim, the court could dismiss your case, and you might lose your right to seek compensation in civil court. Insurance claim deadlines are often even shorter, so you should contact an attorney immediately to get started on your brain injury case.
Contact Our Brain Injury Lawyer in Fayetteville Today
Suffering from a brain injury is challenging enough without trying to navigate the legal system to seek the compensation you need. At Jonathan R. Brockman, P.C., we handle all the legal details so that our clients can focus on healing and moving forward with their lives. Our attorneys aggressively advocate for the rights of injury victims to help them pursue the financial relief and justice they deserve. Don't let the consequences of someone else's negligence and wrongdoing define your future.
Call us at 770-205-2231 or contact us online for a free consultation with a brain injury lawyer from Jonathan R. Brockman, P.C. in Fayetteville.