Why Is My Truck Accident Claim Taking So Long?
Posted on Wednesday, August 10th, 2022 at 5:33 pm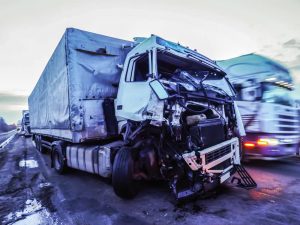 The time after a truck accident can be frustrating. If you're not working because of your injuries, it can even be alarming. You may be wondering how you will pay for the medical bills that are piling up if you're currently unable to work.
Unfortunately, approximately 159,000 people were injured in truck accidents in the U.S. in the year 2019. When this happens, it can seem as though life stops. You didn't plan for this accident that instantly changed your life. Now you need help. Even with a lawyer on your side, it can seem like it's taking a long time to get the compensation you need with no end in sight. These are some of the reasons why your claim may be taking so long.
You Still Need More Medical Recovery
After a truck accident, it's critical that you seek prompt medical attention. Get the medical care that you need. Only a doctor can diagnose your injuries.
Some injuries may not immediately present symptoms. These can include whiplash, post-traumatic stress disorder (PTSD), and internal bleeding. Even once you've been diagnosed and treatment has begun, it may not yet be clear how much treatment you will need overall.
You need to reach a certain level of recovery before your doctor understands the full extent of treatment that you will require. This may include surgeries, various tests, prescription medication, physical therapy, and mental health treatment. Until you reach the necessary level of recovery, your doctor will have an incomplete picture of the treatment required.
The Degree of Severity Is High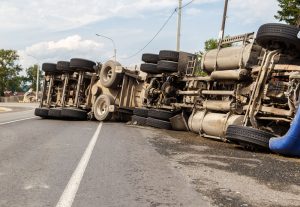 If your accident was severe, it could significantly increase the amount of time a claim takes. Since commercial trucks are so much larger and more forceful than passenger vehicles, they can often cause severe damage and injuries. This can lead to more elements that require investigation.
A severe accident usually involves a higher potential amount of compensation due to the extensive injuries from the accident. This likely means that the documentation and evidence will be scrutinized much more closely. Because there is more money on the line, the stakes are higher. In such a situation, a claim can take much longer than in less severe cases.
The Investigation Is Still Ongoing
After a truck accident, an investigation will be performed to determine liability. All the evidence must be gathered to analyze what happened during the accident and who is at fault. There are many federal regulations regarding how trucking companies and truck drivers are allowed to operate. For example, truck drivers are required to comply with certain hours of service regulations. These specify limits on driving hours, requirements for breaks, and requirements for time off duty.
The investigation will include determining whether or not each of these was followed by each responsible party. The evidence to be collected may include:
The police report
Results of drug and alcohol testing
Maintenance records
Photos or dashcam video from the accident
Any eyewitness statements
There may be multiple parties involved in an investigation following a truck accident. These can include trucking companies, truck drivers, mechanics, and trucking part manufacturers. The more parties involved in the investigation, the longer it will take to conclude.
Negotiation Can Take Time
Most cases are settled outside the courtroom. While settlement generally takes less time than going to court, it can still take a substantial amount of time. There will typically be multiple rounds of negotiation as your case is unlikely to be resolved by the initial offer.
Insurance companies are known for making settlement offers that are too low. They are hoping that you will accept an unfair offer for less compensation than you deserve. When you choose an experienced personal injury attorney to represent you, they will be able to see right through such tactics. An experienced lawyer will reject all lowball offers and fight to pursue the maximum amount of compensation to which you may be entitled.
Contact Jonathan R. Brockman, P.C. Now
If you've been hurt in a truck accident in Georgia that was not your fault, you may be entitled to compensation. You need to discuss your case with an experienced personal injury attorney as soon as possible. You do not have to face this difficult time alone.
Call the Georgia truck accident attorneys of Jonathan R. Brockman, P.C. today at (770) 205-8827 to talk with one of our lawyers about your case.
We have lawyers who specialize in truck accidents at our offices in Atlanta, Fayetteville, Cumming, Alpharetta, and Carrolton. We have helped thousands of satisfied customers recover millions in compensation for their injuries. We are ready to help you too.
You can also submit our online form to schedule a free consultation. Let us take over your case so you can focus on your recovery.